How Much Does LASIK Eye Surgery Cost?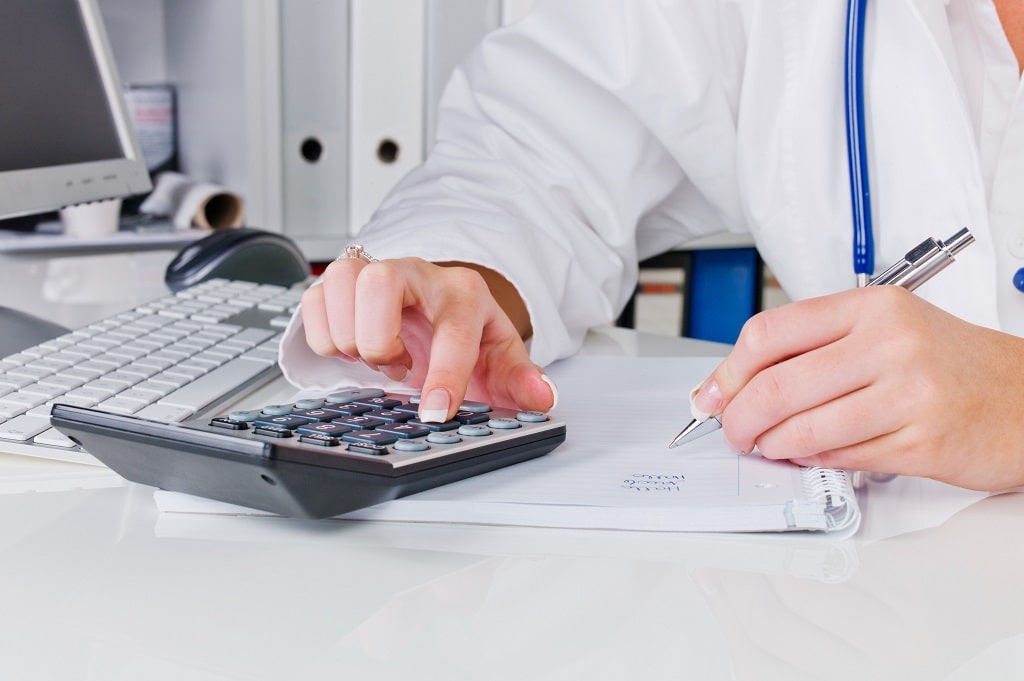 The cost of LASIK eye surgery ranges from $1,800 to upwards of $3,000 per eye. The LASIK price includes both pre and post-operative care in addition to any necessary follow-up appointments. Most patients pay out of pocket for this surgery, so it's important to understand the costs ahead of time. In the long run, LASIK can be well worth the money, especially as patients otherwise will likely continue to pay for glasses and contacts. For all things LASIK surgery in Kansas City, we're here to help.
Contributing Factors to the Cost of LASIK Surgery
The cost of laser eye surgery such as LASIK is not universal. Each provider has a different cost and there are many factors that contribute to eye LASIK surgery cost including the amount of correction that's required, the technology used during surgery, and the overall experience level of the surgeon.
Required vision correction: LASIK is usually more expensive for those who have particularly poor vision. Your prescription will likely factor into how much you can expect to pay for the surgery.
Laser technology: Another factor that plays into the cost of LASIK is the technology that's used. New technology is often more expensive than older technology, and surgeons might incur additional charges via manufacturers that ultimately get passed on to the patient. Keep in mind that the laser eye surgery type that your surgeon recommends will give you the best possible outcome, although cost could be impacted. Make sure to ask for a price breakdown ahead of time so you know what to expect. 
Surgeon experience: The experience of the surgeon will impact price as well. Experienced surgeons may charge more as they bring more skill and expertise to the procedure.
Average Cost of LASIK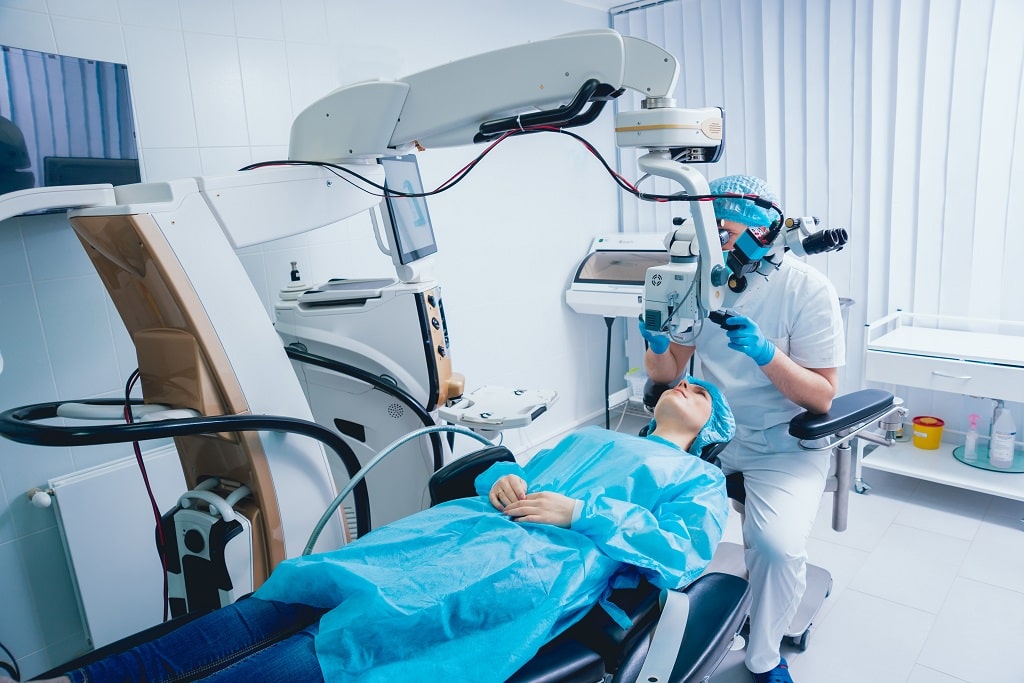 How much does LASIK surgery cost? By now, it's clear that the average price of LASIK is dependent on many factors. Some surgeons advertise a price of $1,000 per eye; however, in our experience, this is rarely the price they actually charge. On the opposite spectrum, there are others who charge $4,000 per eye. In 2020, the average price of LASIK in the U.S. was $2,632 per eye according to a report in Clinical Ophthalmology. If you've seen extremely low prices, these are usually for minimal corrections or lower prescriptions, and are advertised to attract more attention.
| Type of LASIK | Average cost for one eye | Average cost for two eyes |
| --- | --- | --- |
| Conventional LASIK/Microkeratome | $1,500 | $3,000 |
| All-laser bladeless LASIK | $2,000 | $4,000 |
| Contoura guided all-laser LASIK | $2,300 | $4,600 |
What's Included in the Cost of LASIK?
The price for LASIK eye surgery may seem steep, but it covers many different aspects of care. In less than 5% of patients, for example, there is a fine-tuning laser procedure that takes place after the initial LASIK procedure. This is due to residual nearsightedness, farsightedness, or astigmatism from their main surgery. If you have a large prescription correction that takes place during the first surgery, you could need this additional procedure which ultimately increases the LASIK price.
Again, specific services that factor into the bottom line of how expensive is LASIK depends on the surgeon. Here are some of the areas that are typically included in the overall cost:
Pre- and post-operative exams for at least one year

Facility and surgeon fees

Postoperative eye drops

Follow-up procedures in case that you need your vision fine-tuned
Does Insurance Cover LASIK?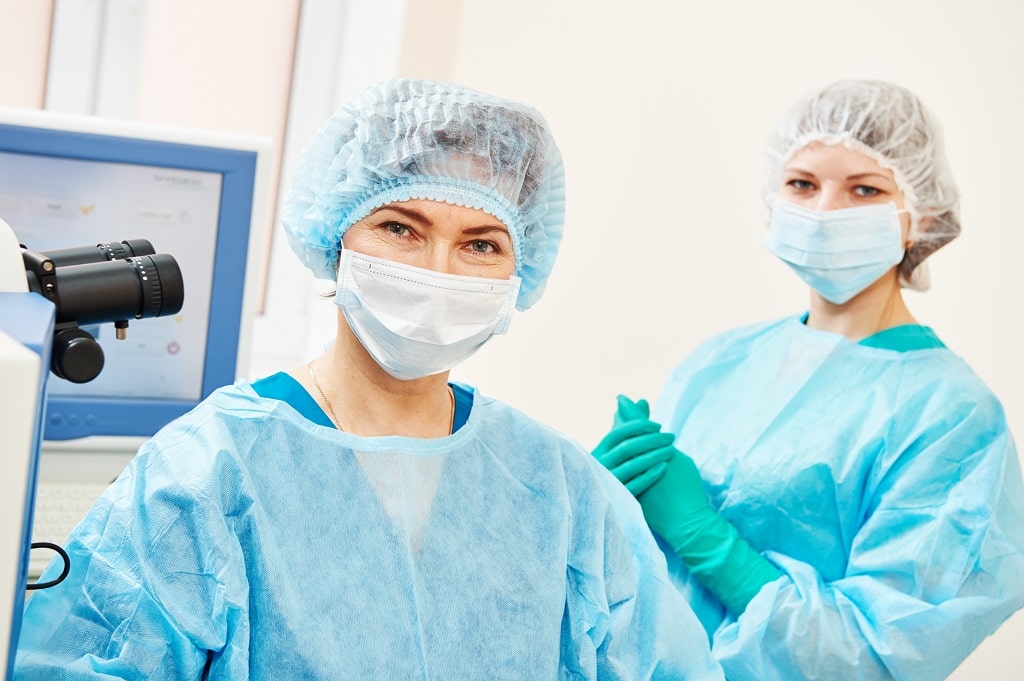 Besides any necessary prescriptions, it's not common for insurance to cover the LASIK procedure as it's considered to be elective surgery. However, many patients are able to obtain affordable LASIK eye surgery through their employer's health savings account (HSA) or flexible savings account (FSA) that allows them to set pre-taxed funds aside throughout the year to use on medical expenses. In addition, there are options available to finance LASIK as needed.
More on Financing Plans for LASIK
As we mentioned, there are financing options available if needed to help reduce the financial burden of the procedure. This helps knock down the cost into affordable monthly payments. In fact, there are many plans that require $0 down and offer 0% interest for up to two years following the procedure. Many also offer extended plans for 4-5 years following the procedure. For example, Care Credit is a financial institution to help patients cover the cost of elective procedures such as LASIK or PRK. Always explore your options as there are more available than you'd think. 
Other Factors to Keep In Mind
There are other factors that will influence the price of your surgery:
Flexible Spending Accounts (FSAs): This is an account that's created through your employer to help cut back on medical costs. Money is taken out of your paycheck before it is taxed, allowing you to build funds that can help finance your medical procedures. If you're not sure if your employer offers an FSA account, you can get in touch with your human resources department to learn more. 
Taxes: In some cases, you can deduct your LASIK cost from your taxable income. Make sure to speak with a tax lawyer or an accountant to learn more about this option. You can also learn more through the IRS. 
Military service: Those in the U.S. military might be eligible to get LASIK or PRK at a surgery center on a military base at no cost. If you think you might be eligible, talk to your commanding officer to learn more. 
What Is Cheap LASIK?
If you find a LASIK eye cost that seems too good to be true, it likely is. While it can be tempting to search for the cheapest LASIK eye surgery price, it might not live up to the quality expectations that you need. The last thing you want is to leave such an important surgery in the hands of an inexperienced surgeon or a medical center that only cares about getting your money. 
Tips on How to Make LASIK Affordable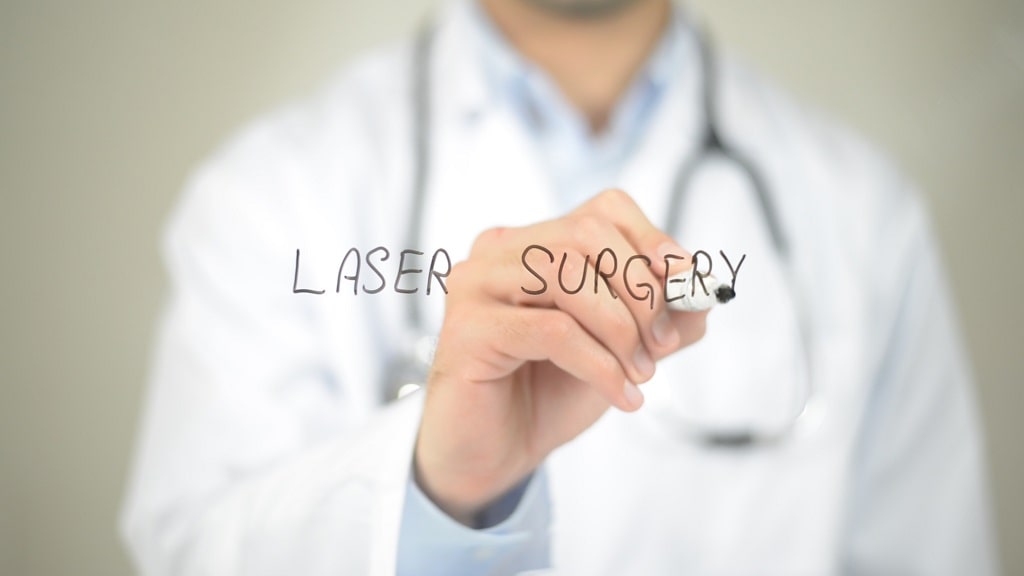 1. Utilize Tax Free Payment Options to make LASIK Affordable
Did you know your employer may allow you to earmark funds to help pay for out-of-pocket medical expenses? Funds can be used for a variety of elective procedures, ranging from acupuncture and cosmetic surgery to LASIK. The allocated money for health spending accounts is tax free and are taken directly from your paycheck, much like a 401K plan.
Plan ahead and take advantage of this tax free option to make LASIK affordable. Use flexible spending accounts (FSA) by the end of April because unused money will be forfeited.  Health savings accounts (HSA) are also an option and differ from FSAs because unused money rolls over from year to year.
2. Compare LASIK Affordability to the Long-Term Expense of Contacts and Glasses

The LASIK vs. contacts cost might surprise you. The long-term effects of LASIK will likely outweigh the amount that you're spending to keep up with your glasses and contact lenses. In fact, the cost of LASIK is usually half or a quarter of the cost of glasses and contacts. Over 20 years, people have spent an average of $6,000 on glasses, $12,000 on soft contacts, and $16,000 on disposable contacts.
3. Plan Ahead or Consider Financing Options to make LASIK Affordable
If you are considering LASIK, but are concerned about the cost, plan ahead or consider financing options. First, determine how much money you can put into a health savings account to help fund the cost. Second, weigh the long-term cost savings. While LASIK may require more money upfront compared to glasses and contacts, the procedure is the less expensive option and can truly be priceless. Finally, consider financing options. At Discover Vision, we offer LASIK financing options through CareCredit to make LASIK affordable. This includes a 24 month, no interest financing option with no down payment required, subject to approval.
4. Take a LASIK Self-Evaluation Test to Determine Whether You Are a Candidate
You can also take an online self-evaluation to help you determine if you're a good candidate for the LASIK procedure. The information from this evaluation should make it clear whether you can benefit but feel free to contact us for additional information.
Talk to Your LASIK Surgeon about Cost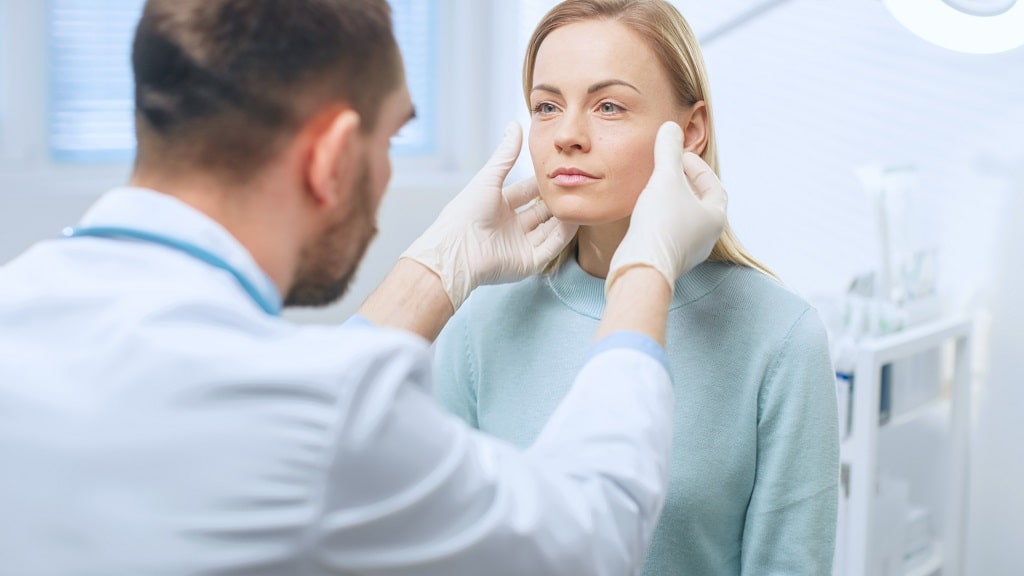 As the standard LASIK cost varies, you can discuss the price of LASIK directly with your doctor or surgeon to make sure you know what you'll be expected to pay. Here are some questions that you should ask:
What is and isn't included in the cost of LASIK?

What types of LASIK technology do you offer?

Is this quote for one or both eyes?

How many post-op appointments are included and are they part of the cost?

Are prescription medications included in the cost?

If I need temporary eyeglasses or contacts, how much will they cost?

Can I see a written, itemized quote?

Do you have any patient testimonials that I can read?
Discover Vision Centers is one of the country's largest eye care centers. Our doctors offer ophthalmology, optometry, and optical services in the Kansas City metro and surrounding areas. For more information, call 816-307-1084 or request an appointment online.