Eyeglasses & Frames in Kansas City Eyewear Optical Shop
Are you looking for eyeglasses in Kansas City? Discover Vision is a leading sunglasses and eyewear frame provider in the area, offering a top selection of eyeglasses and sunglasses from leading brands at affordable prices.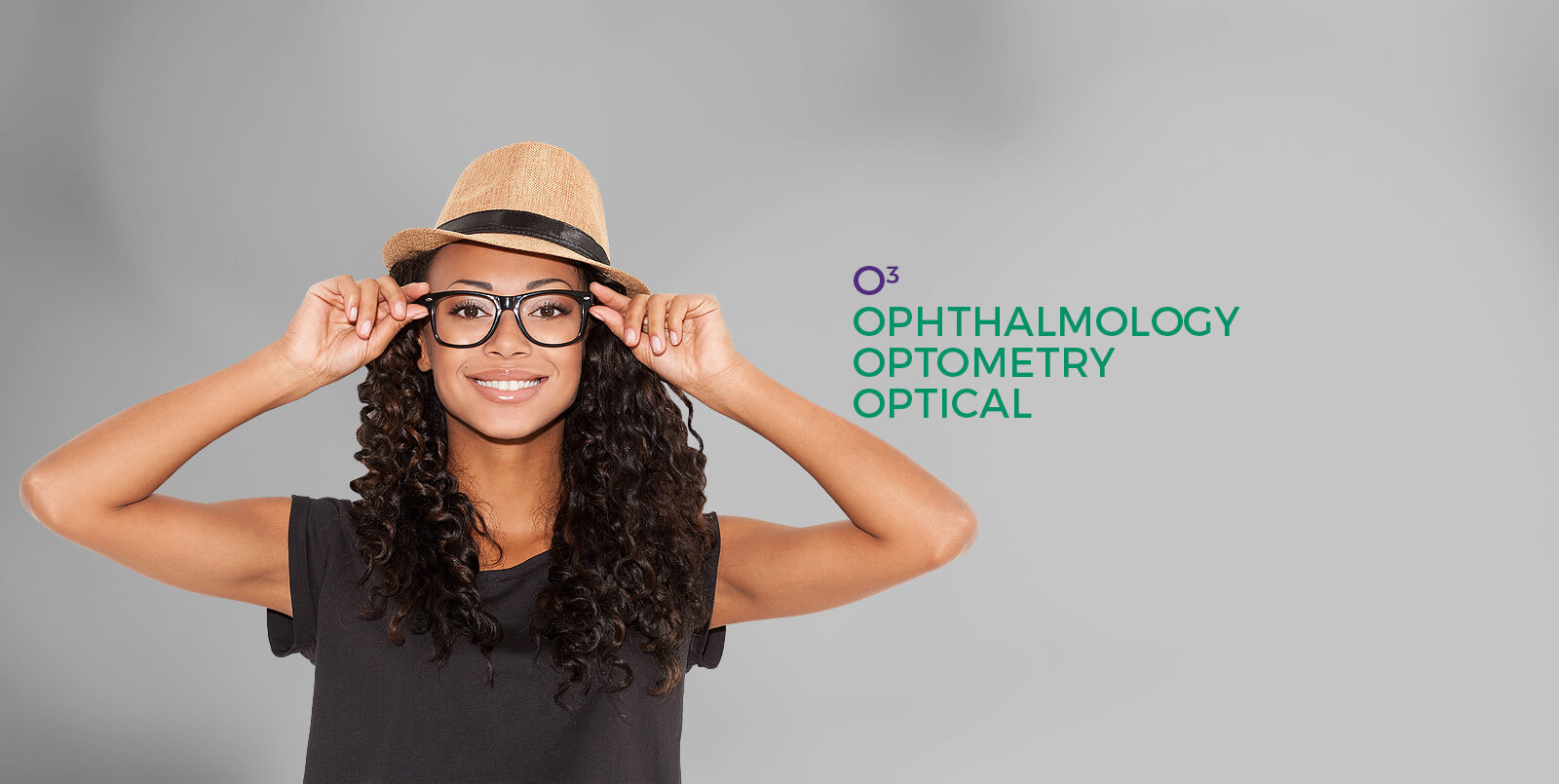 Quick Contact
Have a question for our Optical Team? Click here to send us a message.
Correcting Your Vision with Glasses in Our Kansas City Optical Eye Center
Discover Vision Optical carries the very latest options in eyeglasses and frames. We offer glasses for near and far vision, custom eyewear, prescription eyeglasses, non-prescription sunglasses, and many more options. Options vary by location and most frames can be special ordered if not in stock.

Optical
Discover Vision Optical carries the very latest options in eyeglasses and frames. Options vary by location and most frames can be special ordered if not in stock.

Sunglasses
Choose from a wide selection of designer sunglasses for women, men and children. Frame options are available for every face shape or personal style.
Measured to Fit: Our Process
One of the most important parts of our process is ensuring that your glasses fit you perfectly. This helps the frame feel that much more comfortable and wearable on a daily basis. Once you've arrived at our eye center, here's what you can expect.
Before you choose your eye clinic glasses, you'll need to undergo an eye exam or have a current prescription from another eye doctor that was provided within the last 12 months. One of our skilled optometrists will evaluate your eyesight to make sure that you have an updated prescription.
Choose Your Frames
The next step is to choose your frames whether they're for reading, sunglasses, etc. We have the top brands so there's sure to be a pair that catches your eye!
Fitting Your Glasses
It takes an experienced optician to help fit your glasses, and rest assured you're in great hands. We will make sure the bridge, endpiece, temples, nose pad alignment, frontal angle, and pantoscopic tilt are all perfect.
Schedule a Consultation in Our Kansas City Optical Clinic Today
For an optical boutique that offers quality eye care at every interaction, get in touch with our team at Discover Vision Centers today. Appointments are not necessary to visit our Optical so you are welcome to come in and browse or speak with an optician.
GET CONSULTATION
Eyeglass Lenses We Carry
When it comes to our eye center shop, we offer many options for our patients to make sure they find a pair that suits their style and functional needs.
Here are some common eyeglass lens types for you to consider:
UV-coated lenses: UV coating can be applied to eyeglasses in all cases except when the lenses are made from polycarbonate. Because the coating is transparent, UV-coated lenses resemble any other lens type.
Transition lenses: These lenses are made from dynamic materials that adjust to the surrounding light levels. These lenses can replace prescription sunglasses because they block the majority of UV rays.
Scratch-resistant coating: This helps protect lenses from scratches and it is especially useful for children's eyeglasses.
Tinted sunglasses: If you're getting prescription sunglasses, consider tinted eyeglasses as an alternative. These look like sunglasses but keep out UV rays, helping to protect your eyes.
Plastic lenses: These make your eyeglasses weigh less than glass lens eyeglasses. If you don't like feeling the weight of your glasses on the bridge of your nose, consider this lightweight alternative.
Thinner lenses: These are special polycarbonate lenses that reduce the lens thickness, helping improve the profile of the eyeglass.
Anti-glare lenses: These are dipped in a material to make them less reflective than regular eyeglasses.
Our Eyewear Brands
Not all frames are carried at all locations. We also have safety eyewear, sports glasses, and children's frames.
Why Choose Our Kansas City Eye Clinic & Optical Shop?
As an optical store and vision center, we offer many benefits that our customers and patients love! Here's only a snippet of our offerings:
Evening and Saturday hours
1-year warranty that comes with all frames
Competitive prices
Multi-pair discounts
Free eyeglass case with the purchase of your eyeglasses
Free eyeglass adjustments
ABO-certified Opticians
Free refills with the purchase of DVC lens cleaner
Eyeglasses, sunglasses, safety eyewear, sports eyewear, children's frames
No appointments required
Highly qualified and friendly team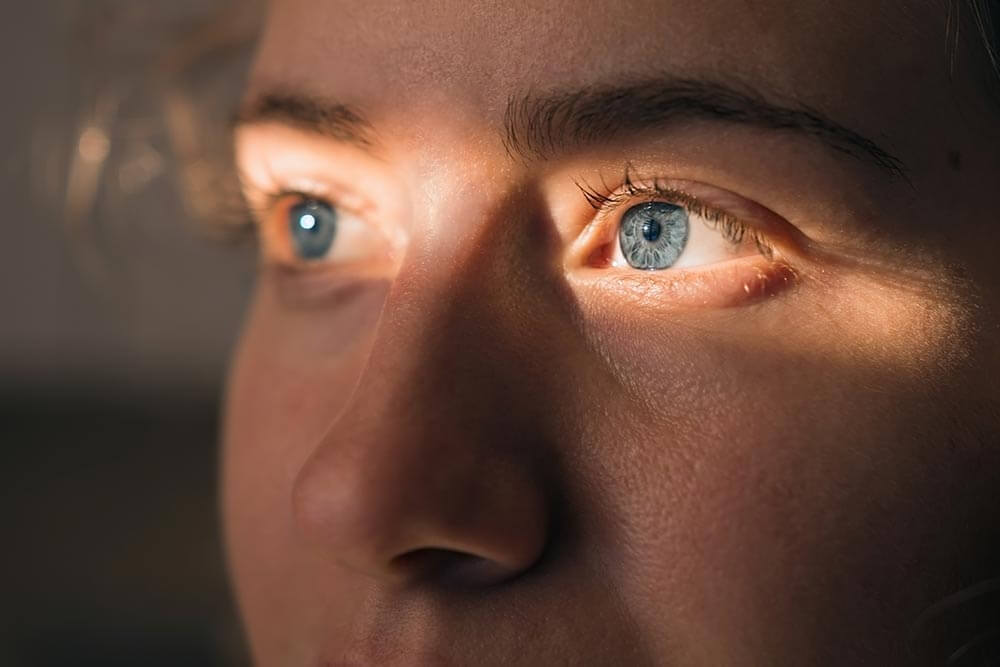 Areas We Serve
Discover Vision Centers is proud to serve the greater Kansas City area and we welcome residents from neighboring areas such as Lee's Summit, Lenexa, Merriam, Shawnee, Gladstone, and more. Discover Vision Opticals are located in Blue Springs, Lee's Summit, Harrisonville, Raymore, Independence, North Kansas City, Leawood, The Legends, and Olathe.
Meet Our Kansas City Optical Team
From eye doctor glasses to opticians, we have a team of experts who are ready to help you find the perfect pair of glasses in MO and KS!
Reviews
Visit our Kansas City Optical Center
Our local optical shop is ready to see you! Appointments are not necessary to visit our opticals, but if you need to reach us, call 816-478-1230 and press the option for Optical. We encourage you to come in and find your next pair of sunglasses or eyeglasses at Discover Vision Centers. 
FAQ
How often do I need to have an eye exam?
Annual exams are recommended as a part of preventative health care. You may be unaware of problems because there are often no obvious signs or symptoms. It is important to detect and treat vision problems early in order to maintain good vision and eye health.
What can I expect at a typical eye exam?
During an exam, your Optometrist will test your sight, check your eye health and look for any signs of general health issues.
How long will it take to get my glasses?
Most glasses are ready in 7-10 business days depending on the prescription, lens type and special treatments, etc. Our optical associates are committed to offering you the best service possible!
Do you sell eyeglasses without prescription lenses?
Yes. These non-prescription lenses are called "plano" lenses. Eyeglasses today have become an important fashion accessory. Even though you may not need vision correction, you can still enhance your image and style with an eyewear wardrobe.
What technology do you use?
We use the latest technology from Carl Zeiss which helps our team individualize your prescription to 1/100th of a diopter. The result is better night vision, improved color and contrast perception.
Eyeglasses & Frames in Kansas City Eyewear Optical Shop Doctors