How Much Does SMILE Eye Surgery Cost in Kansas City in 2023?
SMILE eye surgery is a cutting edge procedure and the latest advancement in laser vision correction. An investment in vision correction will save you thousands of dollars in the long term that would have otherwise been spent on glasses or contact lenses. SMILE eye surgery costs vary everywhere you go. At Discover Vision, we base the cost of SMILE eye surgery on the amount of correction you need.
How Much Does SMILE Eye Surgery Cost in the U.S.?
Similar to other refractive surgery options, SMILE eye surgery cost in the USA varies depending on various factors:
Location: Where you choose to have vision correction may impact ReLEx SMILE eye surgery cost depending on the cost of living in the area. For example, eye surgery cost is different in LA than it is in Kansas City or New York. Typically, higher living costs may result in higher procedure costs.
Surgeon Experience: Our SMILE surgeons are the very best at what they do, and the cost of surgery reflects their expertise and reputation.
Technology: At Discover Vision, we use precise laser technology. SMILE surgery requires the ZEISS femtosecond laser. Some eye doctors might charge one price for SMILE and another for LASIK or PRK. At Discover Vision, we believe that you shouldn't have to sacrifice on the type of procedure that is right for you, so we charge the same fee whether you have SMILE, LASIK or PRK.
Prescription Level / Eye Health: Higher prescription levels or other vision problems may require more vision correction, additional examinations or visits, resulting in a higher overall cost.
Proven Results: In clinical trials, SMILE surgery has yielded consistent positive results and reliability when performed by an experienced surgeon.
To receive a true estimate of ReLEx SMILE surgery cost, schedule a free SMILE consultation, virtual or in-person. You can schedule a consultation here or call Discover Vision at 816-478-1230.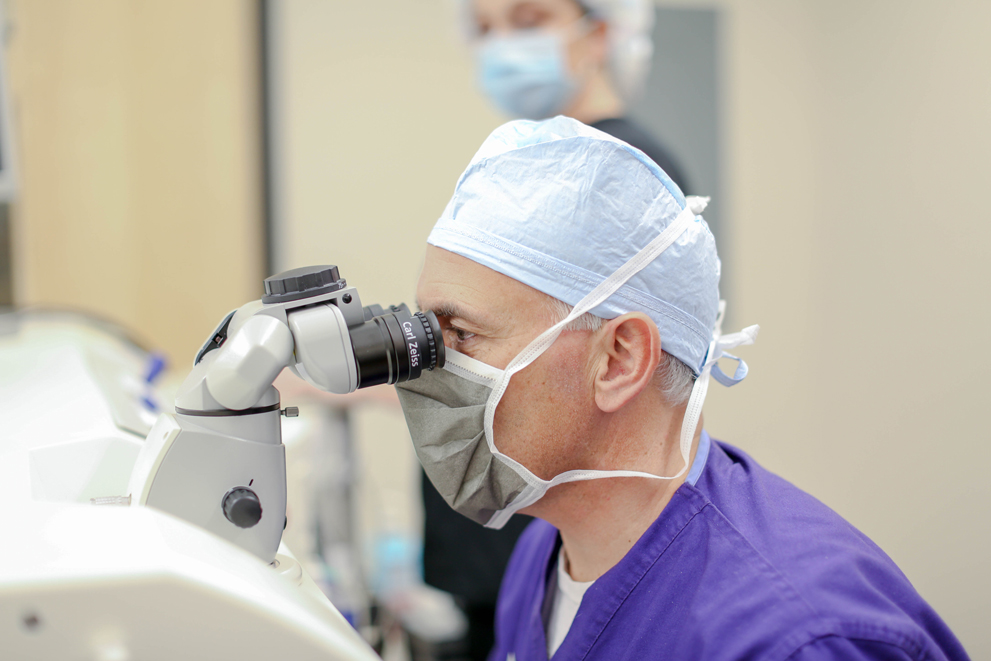 How Much Does SMILE Laser Eye Surgery Cost in Kansas City, MO?
At Discover Vision Centers, we do not charge more for one procedure versus another. ReLEx SMILE surgery cost is the same as LASIK or PRK, depending on the amount of correction needed. Dr. John Doane is a world renowned refractive surgeon in Kansas City with decades of experience and is one of only five refractive surgeons in the country involved in the clinical trials for SMILE. Discover Vision's goal is to customize your vision correction based on your individual needs. During your free SMILE consultation, our team will work with you to determine if SMILE is right for you.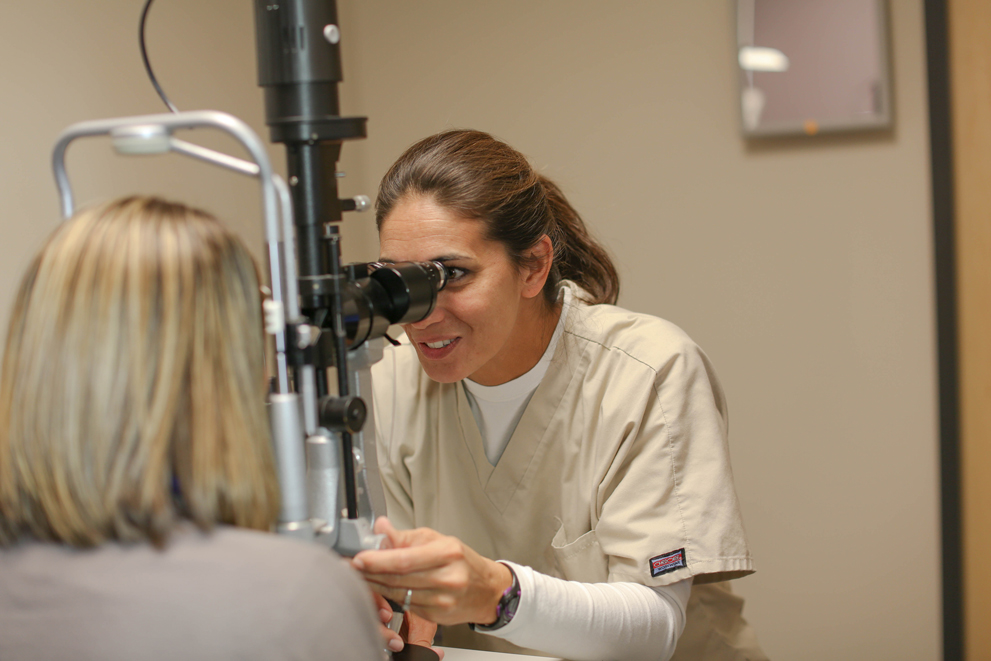 What Is Included in The Cost of SMILE Eye Surgery in Kansas City?
SMILE eye surgery price at Discover Vision includes:
Consultation to determine if you are a candidate for SMILE surgery
Pre-operative visit to review the procedure and answer any questions you may have
SMILE surgery at a Discover Vision surgery center location
Post operative appointments at 1-day, 1-week, 1-month and other milestones as determined by your surgeon, up to 1-year
Surgical enhancement, if determined necessary by your surgeon, free of charge within the first year of your initial surgery
Following your first year, an enhancement may be performed if necessary at a nominal fee
20% discount on sunglasses purchased at Discover Vision's optical shop within 90 days of SMILE surgery
Will Health Insurance Cover The Cost of SMILE Surgery?
Typically, insurance companies consider SMILE surgery an elective procedure rather than a necessary medical expense. While they may not offer an insurance benefit, some companies do offer a discount on refractive surgery. During your SMILE consultation, please provide your routine vision and medical insurance details to our team. Based on this information, your refractive educator will share any discount information that you may be eligible to receive. Discover Vision also offers affordable financing options through CareCredit, subject to credit approval. You may also use flexible spending and health savings accounts to pay for your SMILE surgery tax free.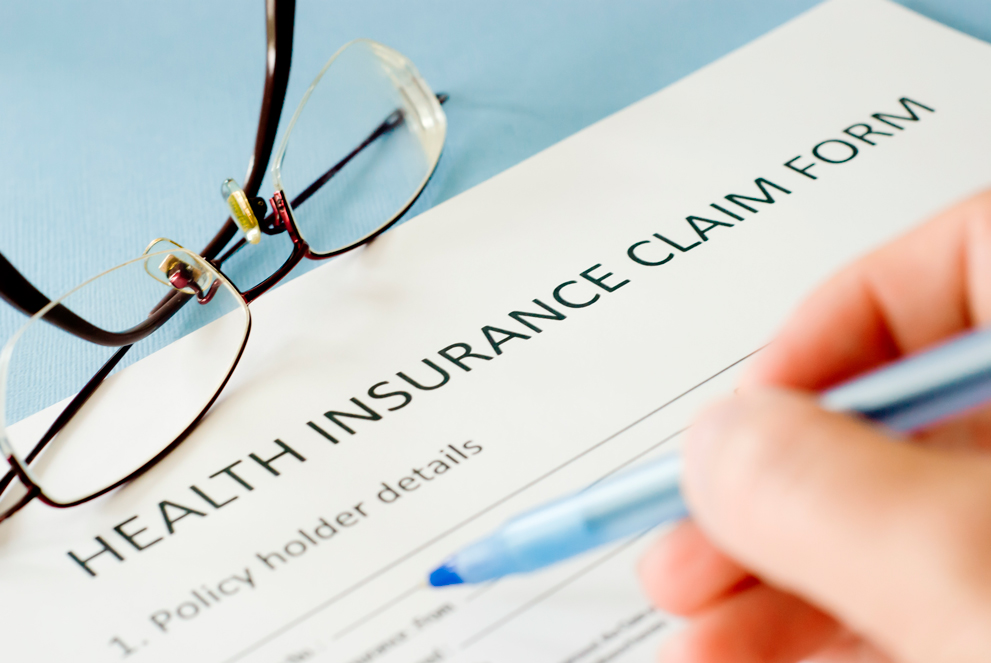 Discover Vision SMILE Payment Options
At Discover Vision, we believe that cost should not be the determining factor when it comes to your eye health. We offer a free SMILE consultation to determine whether you are a candidate for surgery, and if so, to provide transparent information on SMILE correction surgery costs.
Discover Vision accepts cash, debit cards and credit cards to pay for your SMILE surgery. We also offer CareCredit, the nation's largest healthcare financing credit card, subject to credit approval. For qualified buyers, you can select between 0% interest plans for up to 24 months, or extended payment plans for up to 60 months. All CareCredit plans require a minimum monthly payment subject to your individual credit terms.
In addition to CareCredit, we also accept FSA and HSA plans so that you can pay for your vision correction with tax free dollars. Discover Vision also participates with several routine vision insurance companies, such as VSP, that provide a discount on refractive surgery.
As a thank you to our military personnel, Discover Vision offers a 20% discount on SMILE surgery.
CareCredit
We are pleased to offer and accept CareCredit, subject to credit approval. CareCredit is a medical credit card that can help you pay for your procedure through monthly payments that fit into your budget.
HSA
A Health Savings Account (HSA) also allows you to save pre-tax money for medical purposes. With an HSA, the money you don't spend rolls over from year to year and continues to grow tax free. To qualify for an HSA, you must be able to select this option through your employers health insurance plan.
FSA
Flexible Spending Accounts (FSA) can help you pay for SMILE surgery. Your FSA is a special account provided by your employer that allows you to save pre-tax money to pay for healthcare expenses. You must use the money in an FSA by the end of the year.
Taxes
Many patients set aside money from their tax refund to pay for vision correction surgery.
The IRS views vision correction surgery as a medical expense; however, this deduction may only be valid if your medical expenses exceed 7.5% of your adjusted gross income. It is best to speak to an accountant to determine if this is a viable option for you.
Military Service
If you are actively serving in the military, you may qualify to have SMILE vision correction surgery covered by your insurance. Speak to your commanding officer to see if you meet the qualifications for this coverage. There may be limitations on where you can have SMILE surgery, such as the preferred eye care provider of your base, in order for this expense to be covered by the military.
As a courtesy to our active duty members, Discover Vision offers a 20% discount on all refractive procedures, including LASIK, SMILE and PRK. Let our team know that you are active military and we will apply this discount to your procedure as a thank you for your service. This discount is not valid with other discounts; only one discount may be applied.
Why Should I Choose Discover Vision for SMILE Surgery in Kansas City?
If you are looking to have SMILE surgery in Kansas City, the Discover Vision will help you to navigate this process from start to finish. The Refractive team at Discover Vision, led by Dr. John Doane, has performed thousands of successful laser vision correction procedures. Dr. Doane is a principal investigator of the procedure, and Discover Vision has performed more SMILE procedures than any practice in the US. Our team has helped so many people to achieve their vision goals with SMILE and we want to help you, too.
Talk to Discover Vision About SMILE Laser Surgery Cost in Kansas City
100% Free of Charge!
Save Time
Meet 1:1 With Our Team Online or In-Person
Get All Your Questions Answered
Find Out if You're a Candidate
Learn About Affordable Financing Options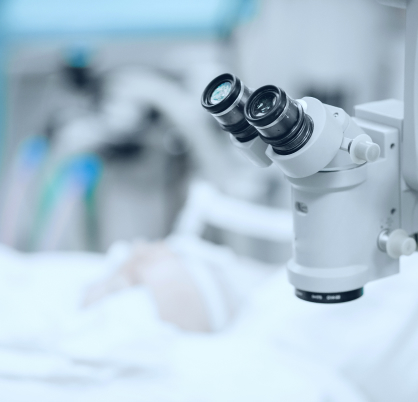 FAQ
How much does SMILE eye surgery cost vs LASIK?
At Discover Vision, we do not charge more for one procedure than the other. SMILE and LASIK surgery cost is based on the amount of correction needed. The best place to start is to schedule a free LASIK or SMILE consultation at Discover Vision today. Virtual consultations are performed remotely in as little as 15-minutes to discuss initial questions, while in-office consultations can take between 1-to-2 hours.