Discover Vision Centers has been at the forefront of LASIK in Kansas City since its inception in the early 1990's. The doctors of our clinic are internationally recognized experts and leaders in refractive surgery with over 125 years of combined experience.
What Is LASIK?
LASIK or Laser-Assisted In-Situ Keratomileusis (also called laser vision correction) is a modern procedure to improve imperfect vision. LASIK has been performed in the US since 1995 and has been found to be safe and effective in minimizing if not eliminating the need for glasses or contact lenses. Lasers are used for the procedure and several conditions can be treated including nearsightedness, farsightedness, astigmatism or a combination of these conditions. A careful eye history and evaluation are completed prior to the procedure to make sure you are a good candidate. The procedure is performed in an outpatient setting and takes approximately 20 minutes to complete. You should expect legal driving vision several hours after the procedure and the following day, can resume almost all normal tasks.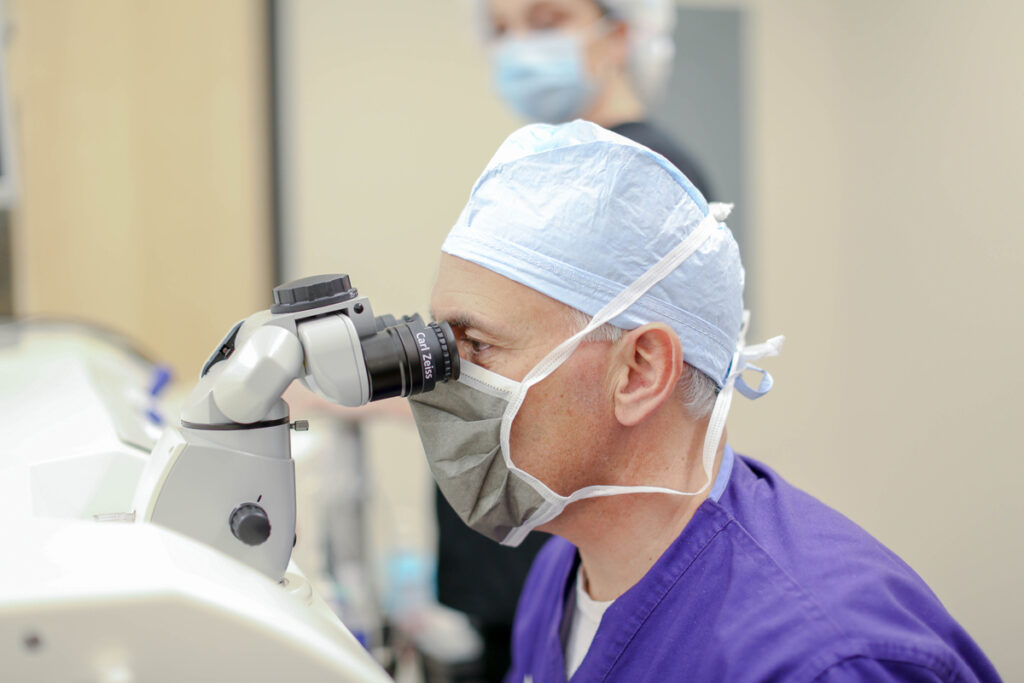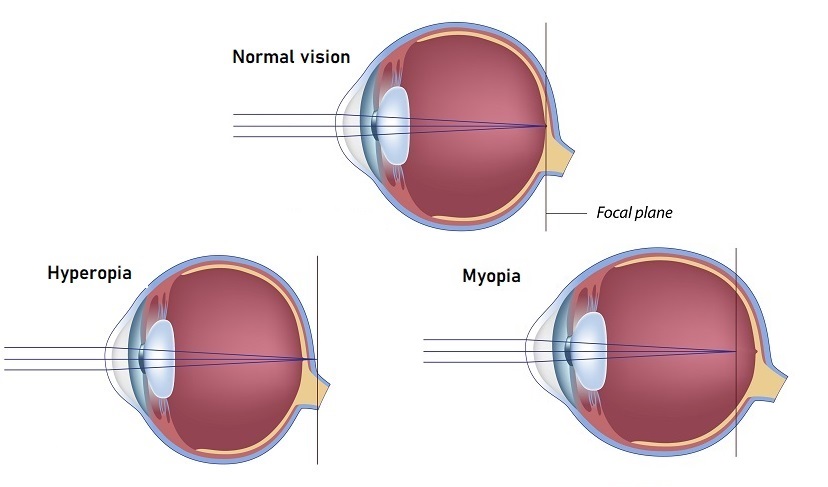 Eye Conditions LASIK Can Treat
Laser vision correction is highly effective in correcting nearsightedness (myopia), farsightedness (hyperopia), astigmatism and presbyopia (inability to focus for reading after age 40).
Myopia
With LASIK for myopia (nearsightedness), the cornea or front surface of the eye is too steep so the laser used in LASIK flattens the center of the cornea to put the image in focus on the retina.
Hyperopia
With LASIK for hyperopia (farsightedness), the front surface of the eye is too flat so the LASIK laser steepens the cornea to bring the image into focus on the retina.
Astigmatism
With LASIK for astigmatism, the corneal shape is like that of an American football or back of a spoon with a short steep section and a long more gradual curved section. With LASIK the laser puts the cornea into a more rounded shape.
Presbyopia
With LASIK for presbyopia, the laser is used to allow the eye to focus for close objects. There is a trade-off for this eye in that it will not see as clearly for distance objects.
Amblyopia
LASIK for amblyopia (lazy eye) has the potential to balance out the refractive error between the eyes; however, it is important to note that the final vision outcome is dependent on the neural pathway's capability of supporting the treatment.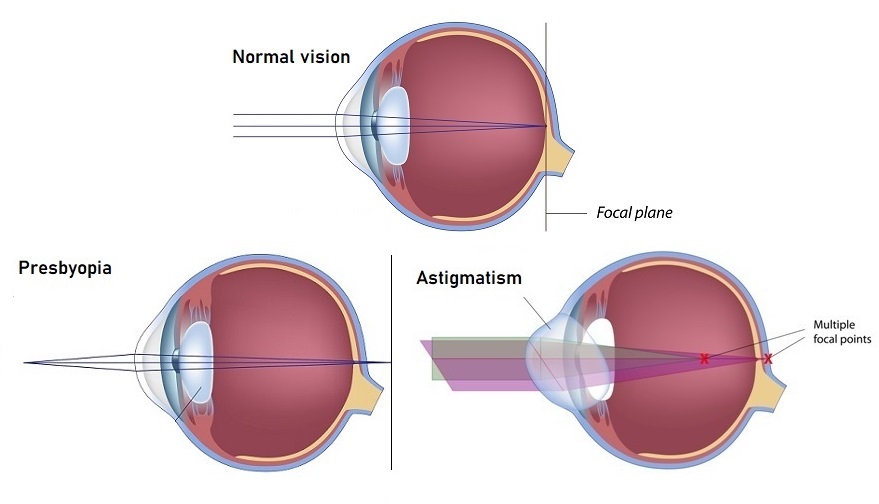 Types of LASIK Surgery
LASIK eye surgery is the most frequently performed elective surgery performed in the United States. LASIK stands for Laser in situ Keratomileusis in which a laser reshapes the surface (cornea) of the eye. There are a few versions of LASIK that are helpful to understand:
Bladeless LASIK
Custom LASIK
Topography-Guided LASIK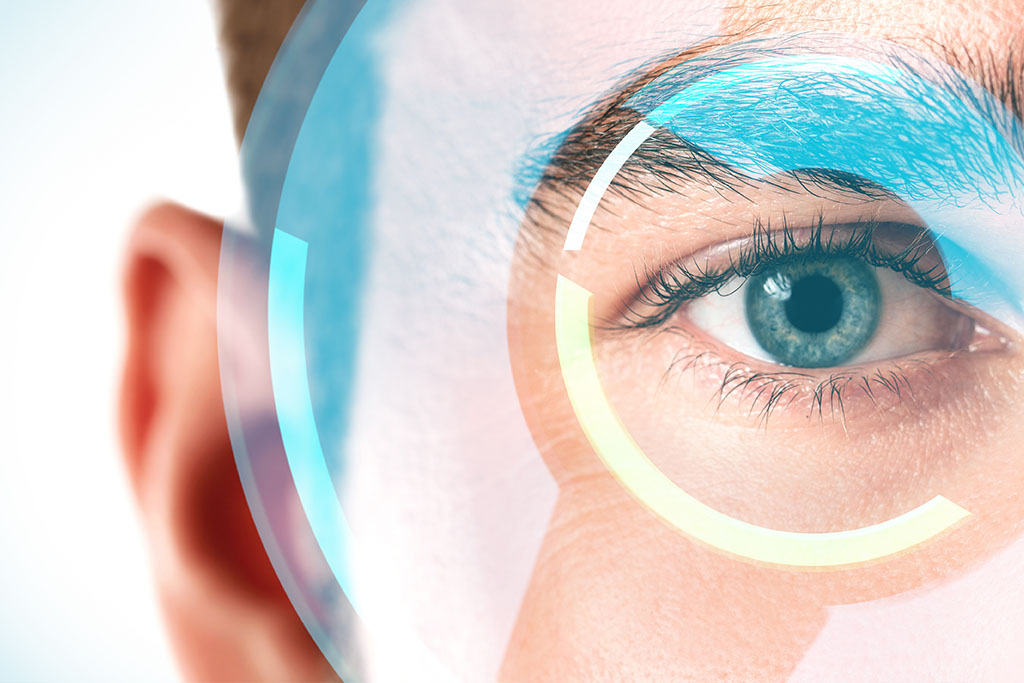 Bladeless LASIK
Bladeless LASIK refers to using a femtosecond laser to create the corneal flap. In earlier versions of LASIK a microkeratome with a blade was used. Femtosecond laser precision has resulted in most surgeons performing the procedure to utilize the control and precision of the computerized delivery of a laser. At Discover Vision Centers we have been using Femtosecond Lasers to create LASIK flaps since 2007. We have been part of the Zeiss FDA clinical trials teams since 2003 for LASIK.
Custom LASIK
Custom LASIK has been performed by the surgeons at Discover Vision Centers since 1999. Discover Vision Centers had the first wavefront sensing device in the United States with VisX. Custom treatments can be created from wavefront imaging or topography. Wavefront treatments can be guided or optimized. Wavefront optimized treatments are the basis for most Custom treatments. The hope is that the optimization will create the best optic to minimize any unwanted imagery and optimize the most precise image creation for each eye of each patient to their specific visual needs.
Topography-Guided LASIK
Topography-guided LASIK is directed from images made of the surface of the eye. The biggest hope for topography guided treatments is in eyes that have an abnormal surface. The overwhelming majority of patients will not need a topography-guided treatment but it can be most helpful in patient with scarring or trauma.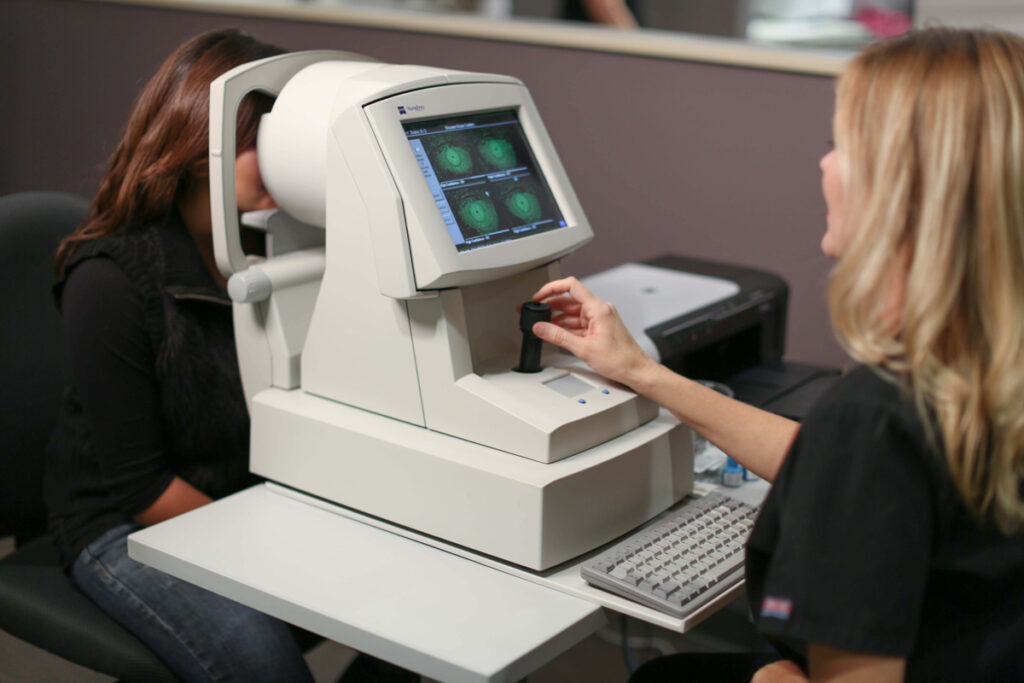 Am I a Candidate for LASIK Surgery in Kansas City?
Being a good candidate for LASIK vision correction procedures requires three key elements: vision stability, eye health, and discussion of expectations.
Vision Stability: Typically, one must be at least 18 years of age to reach the point where your prescription is no longer changing from year to year. If you are considering LASIK, it is important to have maintained a stable refraction or power of the eye over the past 12 months.
Eye health: An individual's eye health must be confirmed prior to LASIK surgery. Numerous tests are completed prior to approval for surgery to make certain the procedure would be effective and safe for a given patient.
Expectations: Discussing your expectations for vision correction is extremely important. A patient's expectations for their outcome must be in line with what would typically be expected for a given patient profile.
LASIK Surgery Process
Choosing to get Lasik eye surgery is a big decision, and for some will prove to be the most difficult part of the process. Post-operatively, many express that they would have done it sooner if they had known how smooth and easy the entire process is.
Pre-Operative Preparations
Prior to surgery many important measurements are obtained to ensure that you achieve the best outcome, including corneal topography, corneal thickness and a detailed check of your prescription. Most will opt to have an oral sedative. Topical numbing drops will be applied to the eye and a lid speculum is placed to keep you from blinking during the procedure.
Prep The Cornea
Your surgeon will use a femtosecond laser to create a thin flap of corneal tissue that can be folded back exposing the inner layer of the cornea that will be reshaped. The orientation and thickness of the flap can be adjusted to best fit the anatomy of your eye.
Reshape The Cornea
The next step in the surgical process utilizes an excimer laser that reshapes the inner layer of the cornea to correct your prescription. This step will only take a matter of seconds before the surgeon repositions the corneal flap which will act similarly to a bandage over the treated area.
Recovery
In the few hours following surgery, it is normal for the eyes to experience burning, watering, foreign body sensation and light sensitivity. Taking a nap is recommended and these symptoms will subside after 3-4 hours. By this time, your vision should allow for normal function and by the following day it is expected that you can return to daily activities.

Getting LASIK in Kansas City Is Easy With Discover Vision
100% Free of Charge!
Save Time
Meet 1:1 With Our Team Online or In-Person
Get All Your Questions Answered
Find Out if You're a Candidate
Learn About Affordable Financing Options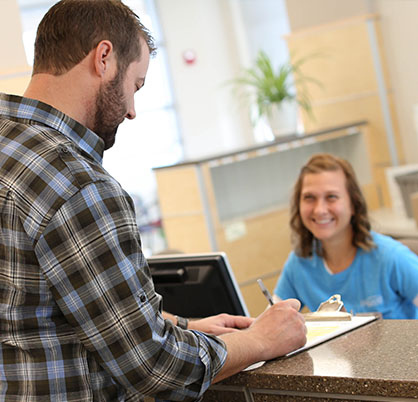 How Much Does LASIK Eye Surgery Cost in Kansas City?
At Discover Vision, the cost of LASIK eye surgery depends on the amount of correction needed. Scheduling a free LASIK consult, virtual or in-office, is the best way to determine what your specific price will be.
LASIK is one of the most frequently performed elective procedures in medicine today. Yet, most (if not all) medical insurance plans do not consider laser vision correction a covered medical procedure. Some plans may allow for a reduced price to their members, but most patients should expect to pay for the majority of the procedure.
Despite this, LASIK is a surprisingly affordable option for vision correction when compared to a lifetime of purchasing eyeglasses and contact lenses. If you would prefer to make monthly payments rather than paying the entire cost upfront, Discover Vision Centers offer affordable financing options through CareCredit, subject to credit approval.
You can also use HSA (health savings accounts) and FSA (flexible spending accounts) plans to pay for LASIK tax-free.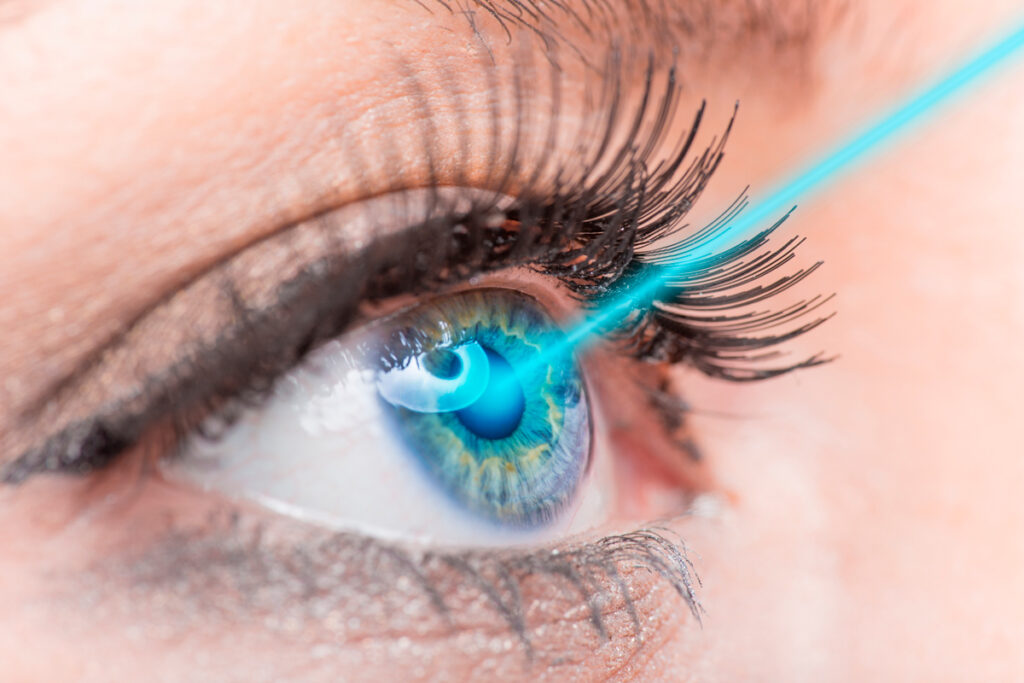 Discover Your Savings with Our LASIK Calculator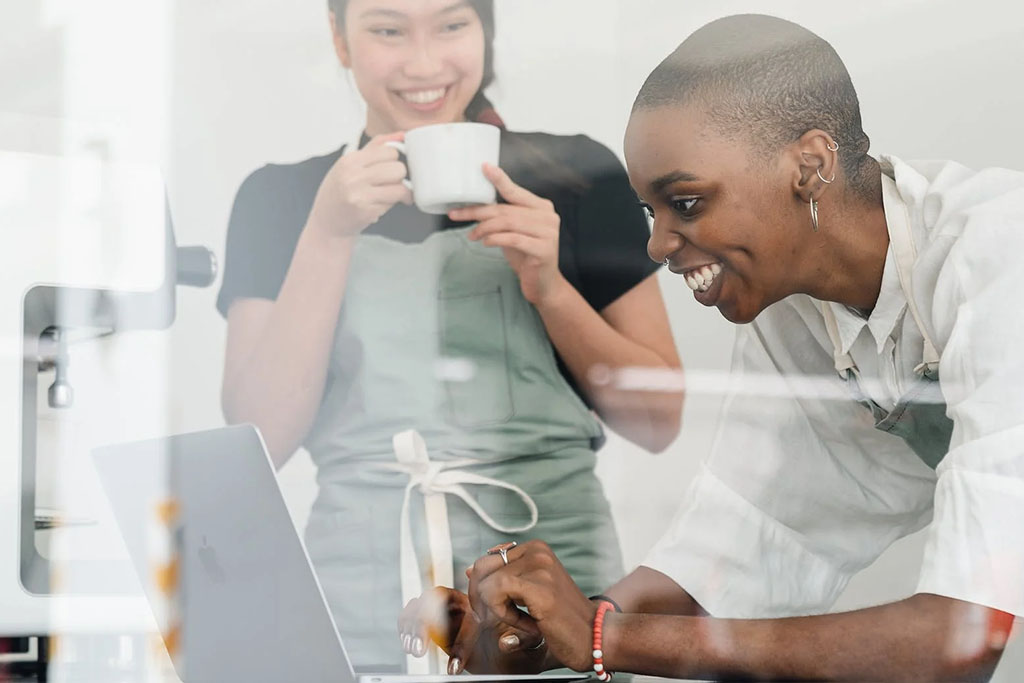 Benefits of Laser Eye Surgery at Discover Vision
When choosing Discover Vision for your refractive surgery, you are getting a first rate surgical team. Our surgeons not only have decades of experience in performing the procedures, they have also had heavy involvement in FDA clinical studies to improve the technology and train others in the latest advancements. The biggest and most obvious benefit to Lasik eye surgery is freedom from contacts and glasses. Another plus is that the cost of the procedure can be recouped with the savings on future purchases of contact lens supplies and glasses. The quick recovery from surgery allows a return to most normal daily activities the following day, and maybe most importantly, the 99% satisfaction rate makes it the most successful cosmetic procedure available.
Our Kansas City LASIK Surgeons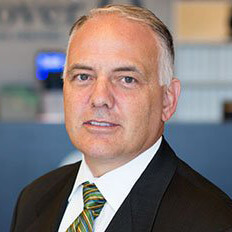 John Doane, MD
Discover Vision Centers has been serving the Kansas City community for over 50 years. Dr. John Doane has been performing laser vision correction since 1995. He has been ranked among the top 5% of Laser vision surgeons in the country. Our Refractive Team has performed over 45,000 vision correction procedures and has been instrumental in pioneering the latest solutions in Vision Correction and advanced microsurgery. For more information on SMILE, call 816.283.EYES.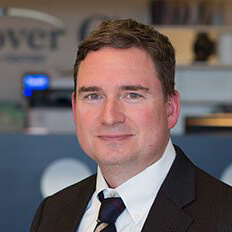 Randy T. Jackson, MD
Dr. Randy T. Jackson is a board certified ophthalmologist who specializes in refractive surgery, including SMILE, LASIK Laser Vision Correction, Photorefractive Keratectomy (PRK), Full Focus® Vision Correction and cataract surgery. For more information on SMILE, call 816.283.EYES.
Client Reviews
Contact Discover Vision for LASIK Surgery Today
FAQs
What should I do to prepare for my LASIK eye surgery consultation?
Following a checklist can make your LASIK eye surgery consultation as productive as possible. You should be able to provide your complete health history, medication list and known medical or eye conditions. Discover Vision Centers does offer virtual consults as well as in-office consults. If you know your current prescription and if it has been stable over the prior twelve months this can be helpful to the care team. 

The following questions should be answered by the care team at your consultation:
1) the health of your eyes and if you are a good candidate for LASIK or other vision correction procedures,
2) a discussion on success of surgery for your specific condition and risks and benefits associated with the procedure,
3) a discussion what to expect at the day of surgery and thereafter regarding healing and return to normal activities,
4) your surgeons experience with patients like yourself,
5) ability to review all materials provided and have all of your questions answered.
What type of LASIK technology do you offer?
Discover Vision Centers offers the latest laser technology. We utilize ZEISS technology, developed and manufactured from Carl Zeiss in Germany. ZEISS lasers perform more procedures in the world than any other system. We use the MEL® 80 excimer laser and VISUMAX® femtosecond laser for LASIK procedures.
Is the initial consultation free?
Yes, our LASIK consults are free of charge for those who have not had prior laser vision correction surgery. Discover Vision Centers offers virtual and in-office consultations. Virtual consults are a great option for those who want to have our refractive optometrist answer questions before committing to an in-office consult. Virtual consults take about 30 minutes and we ask that you have your current glasses and/or contact lens prescription with you. For our in-office consult, numerous tests are completed to assess both the front of the eye and the internal aspects of the eye to confirm candidacy. There are no fees associated with our LASIK consults for patients who have not had previous surgery. 
Do most people have perfect 20/20 vision after LASIK?
Lasik eye surgery has an incredible success rate at achieving a person's best vision. Considered the most successful modern surgical procedure, at least 95% will obtain their desired outcome with one surgery.  A second procedure to fine tune the power can be done if necessary, raising the overall satisfaction rate to 99%.
How soon after LASIK can I resume my normal activities?
Immediately following surgery, your vision will be a little hazy.  However, this clears over the next few hours and patients are almost always able to return to normal activities the next day, including driving and working.