How Much Does LASIK Cost in Kansas City, MO in 2023?
The cost of LASIK eye surgery is different everywhere you go. At Discover Vision, LASIK cost is based on the amount of correction needed, and pricing currently begins at $1,800 per eye. The LASIK price includes both pre and post-operative care in addition to any necessary follow-up or post op appointments over the next 12 months. Because insurance considers LASIK an elective surgery, it's important to understand what your out of pocket costs will be. Discover Vision accepts HSA and FSA plans and also offers LASIK financing options through CareCredit based on credit approval. For all things LASIK surgery in Kansas City, we're here to help.
How Much Does LASIK Cost in The U.S.?
How much does LASIK surgery cost? The average price of LASIK is dependent on many factors. Some surgeons advertise a price of $1,000 per eye; however, in our experience, this is rarely the price you actually pay. On the opposite spectrum, there are others who charge $4,000 per eye. In 2020, the average price of LASIK in the U.S. was $2,632 per eye according to a report in Clinical Ophthalmology. If you've seen extremely low prices, these are usually for minimal corrections or lower prescriptions, and are advertised to attract more attention.
What Is The Average Cost of LASIK in Kansas City?
Are you finding it difficult to determine the average cost of LASIK in Missouri and Kansas? This is because pricing is different everywhere you go. Some doctors charge a flat fee, while others charge based on the type of procedure, or level of correction. At Discover Vision, LASIK cost is based on the amount of correction needed. We provide a LASIK consultation, free of charge, to determine whether you are a candidate for LASIK and what the price is for your surgery. 
Insurance does not cover the cost of LASIK; however, some insurance plans may offer a discount. For more information, schedule a consultation – virtual or in-office – and ask for more information on your specific plan.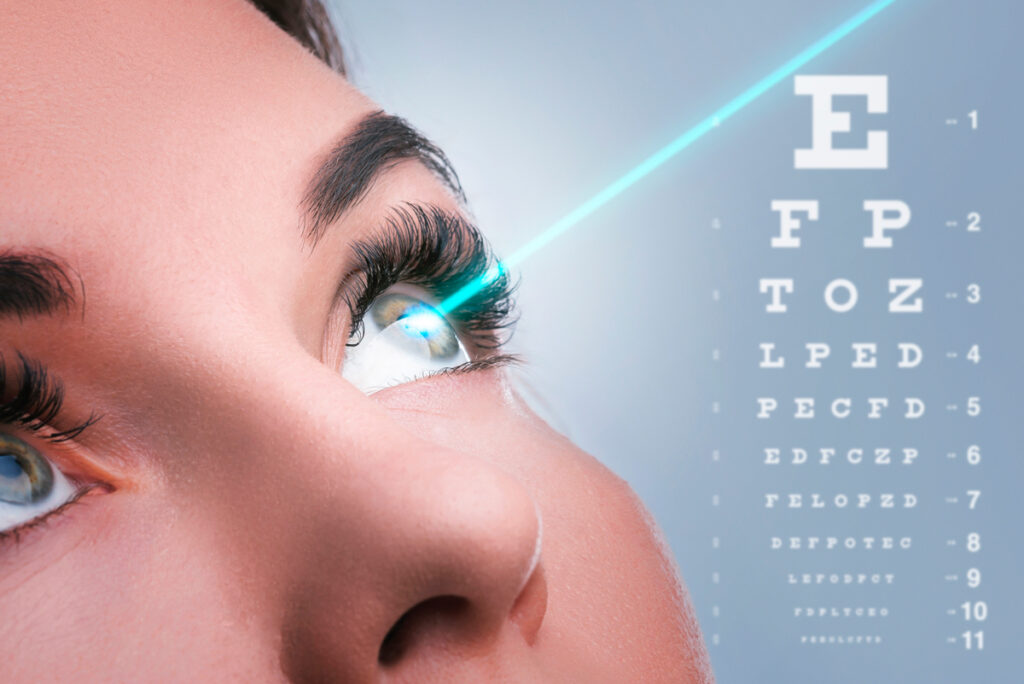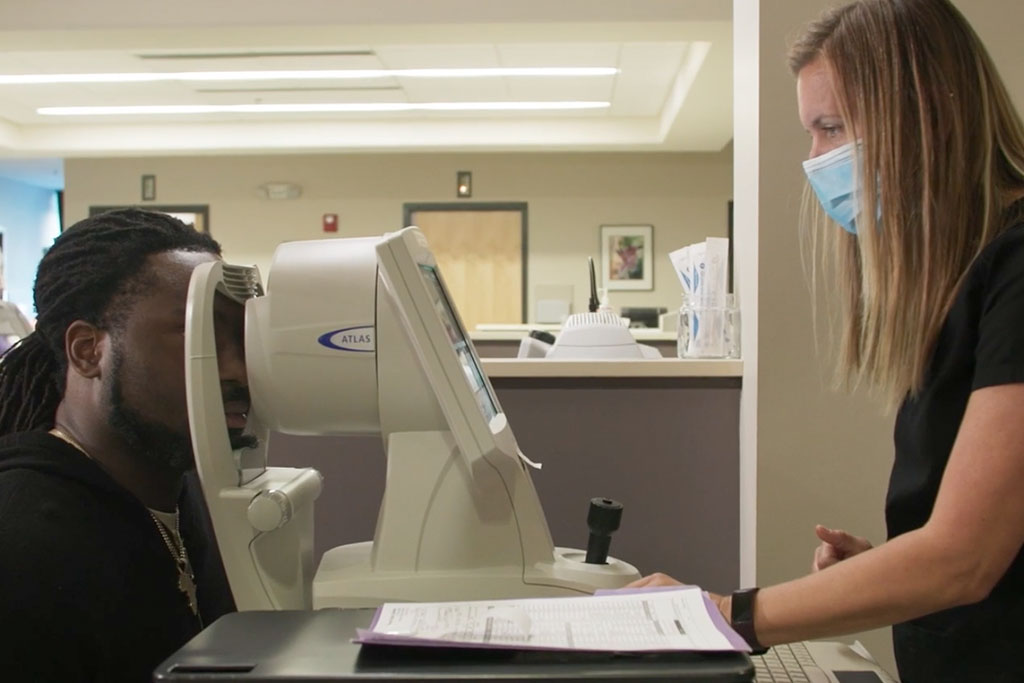 What Is Included in Kansas City LASIK Eye Surgery Cost?
Specific services that factor into the bottom line of how expensive is LASIK depends on the surgeon. At Discover Vision, LASIK costs include:
LASIK consultation to determine your measurements and the amount of correction needed
Preoperative examination with a nurse or technician before surgery to help you understand what to expect
Surgery with a Discover Vision doctor performed at one of three locations (Independence, Leawood or The Northland)
Facility fees and surgeon fees
Postoperative eye drops
Postoperative examinations for one year to check the ongoing status and health of your eyes
Follow-up procedure, also known as an Enhancement, at no charge for up to one year after surgery, in the event that you need your vision fine-tuned
After the first year, our Limited Lifetime Warranty offers additional enhancements for a nominal fee
The price for LASIK eye surgery covers many different aspects of care. In less than 5% of patients, for example, there is a fine-tuning laser procedure that takes place after the initial LASIK procedure. This is due to residual nearsightedness, farsightedness, or astigmatism from their main surgery. If you have a large prescription correction that takes place during the first surgery, you could need this additional procedure, known as an Enhancement. At Discover Vision, an Enhancement is included at no charge for up to one year after surgery. After the first year, should your vision regress, an additional Enhancement may be performed for an additional fee.
Factors Influencing The Costs of LASIK Surgery
The cost of laser eye surgery such as LASIK is not universal. Each provider has a different cost and there are many factors that contribute to LASIK eye surgery cost including the amount of correction that is required, the technology used during surgery, and the overall experience level of the surgeon.
Required vision correction: LASIK is usually more expensive for those who have particularly poor vision or a higher prescription. Your prescription will likely factor into how much you can expect to pay for the surgery.
Laser technology: Another factor that plays into the cost of LASIK is the technology used. New technology is often more expensive than older technology, and surgeons might incur additional charges via manufacturers that ultimately get passed on to the patient. Keep in mind that the type of laser eye surgery your surgeon recommends will give you the best possible outcome, although cost could be impacted. Make sure to ask for a price breakdown ahead of time so you know what to expect. At Discover Vision, transparent pricing is always included during your free LASIK consultation.
Surgeon experience: The experience of the surgeon will impact price as well. Experienced surgeons may charge more as they bring more skill and expertise to the procedure in delivering precise results.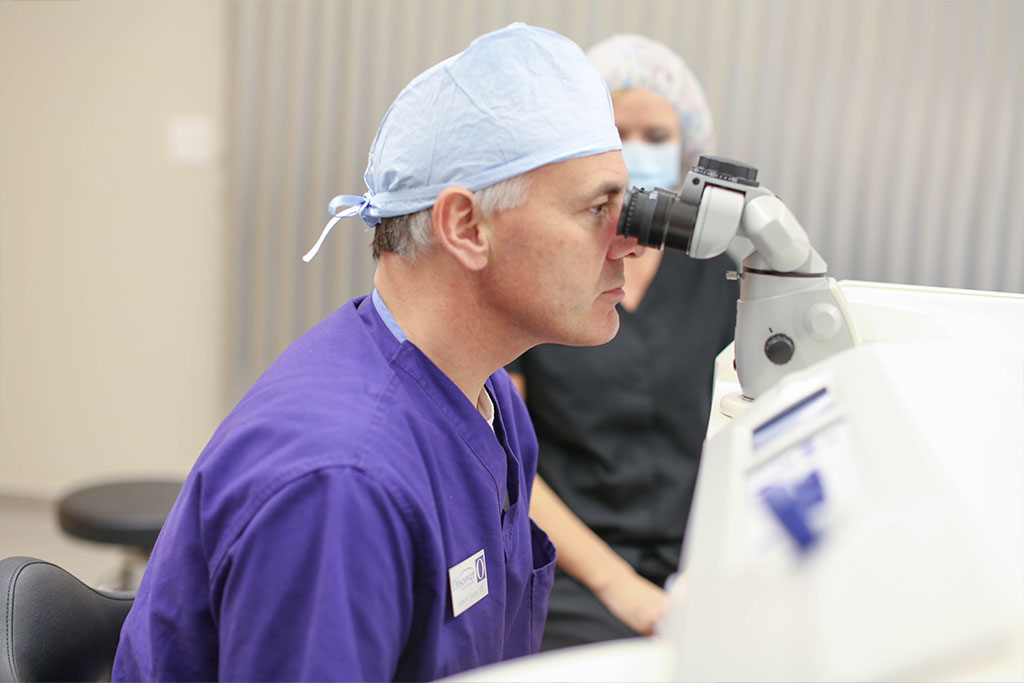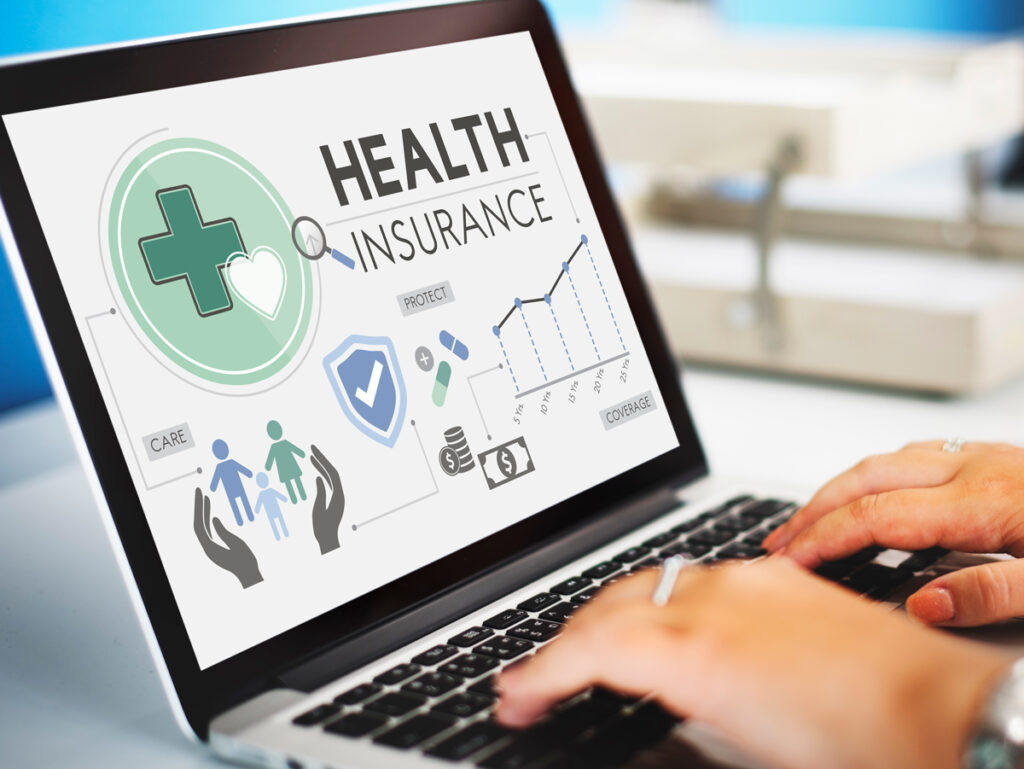 Is LASIK Covered By Insurance?
Many patients are curious about what the cost of LASIK eye surgery is in Kansas City. The price of LASIK services vary, and it is best to speak to your eye doctor to get an accurate estimate of cost. 
It is not common for insurance to cover the cost of LASIK eye surgery as it is considered to be an elective surgery. However, many patients are able to obtain affordable LASIK eye surgery through their employer's health savings account (HSA) or flexible savings account (FSA) that allows them to set pre-taxed funds aside throughout the year to use on medical expenses. LASIK surgery is considered tax deductible so speak to your accountant about claiming your LASIK procedure as a qualified medical expense when you file.
There are also options available to finance LASIK eye surgery in Kansas City through Care Credit for qualified buyers.
Can You Use Your HSA or FSA to Pay for Laser Vision Correction?
Yes, you can use HSA or FSA accounts to pay for LASIK. The cost of LASIK surgery in Kansas City can be covered by flexible spending accounts (FSA) and health savings accounts (HSA). There are some differences between the two options, but both allow you to allocate a section of your pre-taxed earnings every month to go towards your LASIK surgery cost.
What Are My LASIK Payment Options at Discover Vision?
At Discover Vision, our priority is on understanding how your lifestyle and your vision should work together. During your free LASIK consultation, we will work with you to provide upfront costs on the price you should expect to pay for surgery. After that, there is no obligation to proceed until you are ready. Our team can provide information on LASIK surgery financing and identify LASIK payment plans through CareCredit that works best with your budget. 
FSA and HSA: Our optometrists and Refractive Educators will work with you during your LASIK consultation to go over the payment plans and LASIK surgery financing available to you. Depending on your preference, there are options such as FSA or HSA spending accounts through your employer, which help you set aside tax free dollars for LASIK costs which can be claimed on your taxes as a medical expense.
Military and LASIK: If you are enlisted in the U.S. Military, you may be eligible to receive LASIK for free through your military base surgery center. However, if you choose to have surgery at Discover Vision, we will work with any discounts provided by your insurance plan. If there are no discounts available, we will offer you the best discount we have available. We also partner with CareCredit to offer LASIK payment plans (with approved credit) for your LASIK surgery.
CareCredit

There is an easier way to pay for your vision care including LASIK. We're pleased to accept the CareCredit credit card, North America's leading patient healthcare financing program.
CareCredit lets you begin your procedure immediately — then pay for it over time with monthly payments that fit easily into your budget.
If you're considering LASIK or another vision correction procedure, CareCredit can help you see clearer, sooner.
If you're ready to apply for financing, click Learn More to go to Discover Vision's provider page on the CareCredit website. You can also use the calculator below to enter different amounts and see the potential payment plans to select from. During your LASIK consultation, a Refractive Educator will provide you with detailed pricing for your surgery, and can also help you apply for CareCredit at that time. It is important to note that CareCredit is a healthcare credit card and is subject to credit approval.
---
---
HSA
An HSA or health savings account is one tax exempt way to save for your LASIK procedure. Health savings accounts are only available to those enrolled in a high deductible health plan. Funds placed in your HSA roll over if unused at the end of the year and gain interest over time. In 2023, the contribution limits are $3,850 for individual coverage and $7,750 for family coverage.
Benefits of using HSA to pay for LASIK:
Tax exempt
Only available to people enrolled in a high deductible health plan through your employer
Funds roll over at the end of the year
Funds gain interest over time
Contribution limits in 2023 are $3,850 for individual coverage and $7,750 for family
Funds are immediately available after being deposited in the account through an HSA credit or debit card for medical expenses
FSA
Flexible Spending Accounts (FSAs): This is an account created through your employer to help cut back on medical costs. Money is taken out of your paycheck before it is taxed, allowing you to build funds that can help finance your medical procedures. The amount you can set aside in your account is capped at a certain number. In 2023, the amount is $3,050 for individuals and $6,100 for a household. You must use all of the funds in your FSA account by the end of the year or you lose them. If you're not sure if your employer offers an FSA, get in touch with your human resources department to learn more.
Taxes
In some cases you can deduct your LASIK cost from your taxable income. Make sure you speak with a tax lawyer or accountant to learn more about this option. You can also learn more through the IRS website.
Military Service
Those in the U.S. military might be eligible to get LASIK, SMILE or PRK at a surgery center on a military base at no cost. If you think you might be eligible, talk to your commanding officer to learn more.
As a courtesy, Discover Vision offers discounts to our military personnel as a thank you for your service. Please ask our team about military discounts for vision correction procedures. Please note: these discounts cannot but combined with other offers.
Why Should I Choose Discover Vision for LASIK in Kansas City?
Discover Vision Centers has been at the forefront of LASIK in Kansas City since its inception in the early 1990s. The doctors of our clinic are internationally recognized experts and leaders in refractive surgery with over 125 years of combined experience. At Discover Vision, we use only the most advanced technology available for both preoperative assessment and for the actual LASIK procedure. We are continually updating hardware and software for the complex instruments we use to evaluate a patient's eyes and to correct their vision. The surgeons and doctors of Discover Vision Centers have completed the most extensive training for refractive surgery which includes fellowship training in refractive surgery beyond ophthalmology residency.
Talk to Your LASIK Doctor About Eye Surgery Cost in Kansas City, MO
Discover Vision Centers is one of the country's largest eye care centers. Our doctors offer ophthalmology, optometry, and optical services in the Kansas City metro and surrounding areas. For more information, call 816-307-1084 or request an appointment online.
FAQ
Is LASIK worth the money?
LASIK surgery is incredibly efficient and can be life changing for people struggling with vision problems. For those who wear contacts or glasses, LASIK surgery saves the cost of buying these over time.
What insurance does Discover Vision accept?
Discover Vision accepts and participates in nearly all locally-available insurance plans. However, insurance does not cover the cost of LASIK surgery because it is seen as an elective procedure. To verify your insurance benefits and whether discounts are available for LASIK, please schedule a free LASIK consult or call 816.296.9354 to speak with our scheduling team.
How much does LASIK cost with insurance in Kansas City?
Discover Vision's LASIK prices are based on the amount of correction needed. The first step is scheduling a free, no obligation LASIK consult, virtual or in-office. For our Virtual LASIK consult, all you need is your current glasses or contact lens prescription, to determine if you are a candidate and which procedure is recommended. Meet virtually with one of our doctors in 15 minutes or less. To inquire about insurance or other discounts on refractive surgery please call 816.296.9354 for details or schedule a LASIK consult where our team will review all options with you.
How much is LASIK without insurance in Missouri?
According to MDsave.com, the estimated national average cost of LASIK eye surgery is $4,060. However, the average cost of LASIK in Missouri is difficult to determine as most eye care practices are privately owned and do not share or publish their annual fees or pricing information. Discover Vision provides a free LASIK consultation to determine whether you qualify for surgery, and to provide a detailed review of the cost for your surgery.
What credit score is needed for LASIK?
If you plan on financing your LASIK surgery or taking out a personal loan, the better your credit score is, the better your interest rate will be. There is not a specific score needed to qualify for financing for LASIK but it is best to make sure your credit score is good if you are thinking of pursuing financial assistance. Discover Vision offers financing through CareCredit, subject to credit approval, to make the upfront cost of LASIK surgery more affordable through monthly payments.