Dr. Jessica Hillner: Why I Became a Doctor
"Why did you become a doctor?" It's a question our team hears a lot. And, it's a question we love to answer. Why did someone become a doctor? What inspired them to pursue medical school and choose a specialty? How did they end up right here in Kansas City? Why did they choose Discover Vision?
We love these questions because the answers are always different. We recently caught up with Dr. Jessica Hillner, an optometrist in The Legends office. Here's what she had to say about why she became an eye doctor.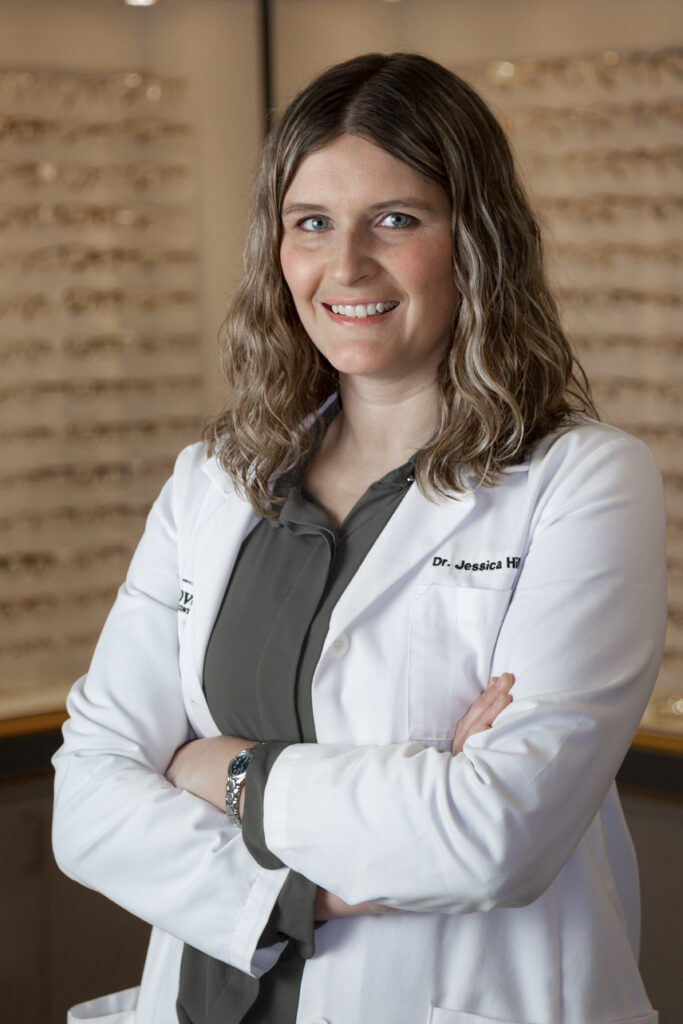 My Story: Why I Became a Doctor
I knew I always wanted to do something in the medical field. As a result, I researched everything I could possibly do and found Optometry and Ophthalmology. Everyone was alway so happy at the eye doctor — patients like to come see you and I liked that I could help them see their best. I pursued my career aspirations starting with my second job right here at Discover Vision; first, as a patient coordinator and then as a technician at our Leawood office.
Working in the field made me love eyes. When it came to helping patients, I was hooked.
I continued on with my journey to Optometry school, then to the Navy as a Medical Service Officer serving our troops and ultimately to my position at Discover Vision as an Optometrist. I knew I always wanted to be back in Kansas City practicing and being away made me appreciate the great local company we have. Most importantly, I love the opportunity to serve all facets of life as well as practice full scope Optometry.
More on Dr. Hillner
To learn more about Dr. Hillner, visit her bio page. To schedule an exam with Dr. Hillner at The Legends office, call 8164781230 or request an appointment online.