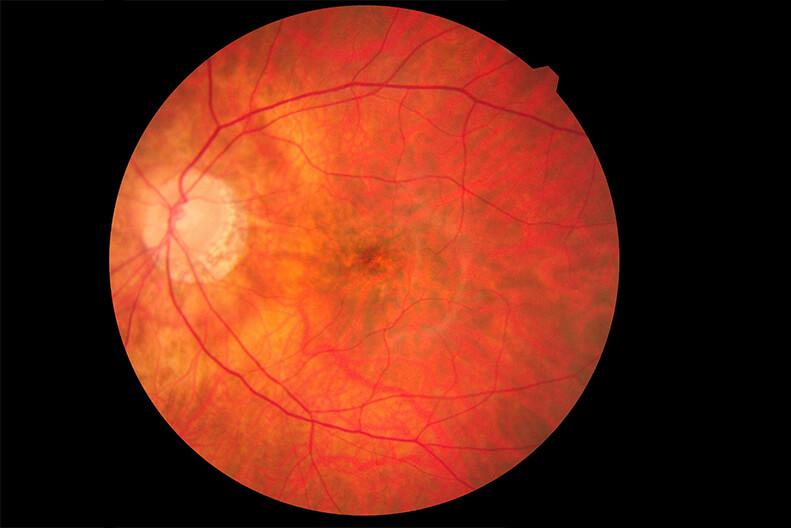 Kansas City's Leaders in Eye Care, Experts in Retina, Macula, and Vitreous
Vision changes can occur due to conditions or disease of the retina, macula and vitreous. The retina is a thin layer of tissue located in the back of the eye near the optic nerve. The center of the retina is called the macula; the macula is made of light-sensitive cells responsible for our central vision. When looking directly at an object, the macula helps us see color and detail. The vitreous is a gel-like substance that fills the area between the retina and the lens.
As light passes through the lens, the purpose of the retina is to create nerve impulses which are sent from the optic nerve to the brain in order to form an image. The retina is responsible for how detailed or sharp our vision appears. Changes to the retina can lead to mild or severe blurriness, vision loss and even blindness. Early detection is key as advanced treatment methods may help to slow progression.