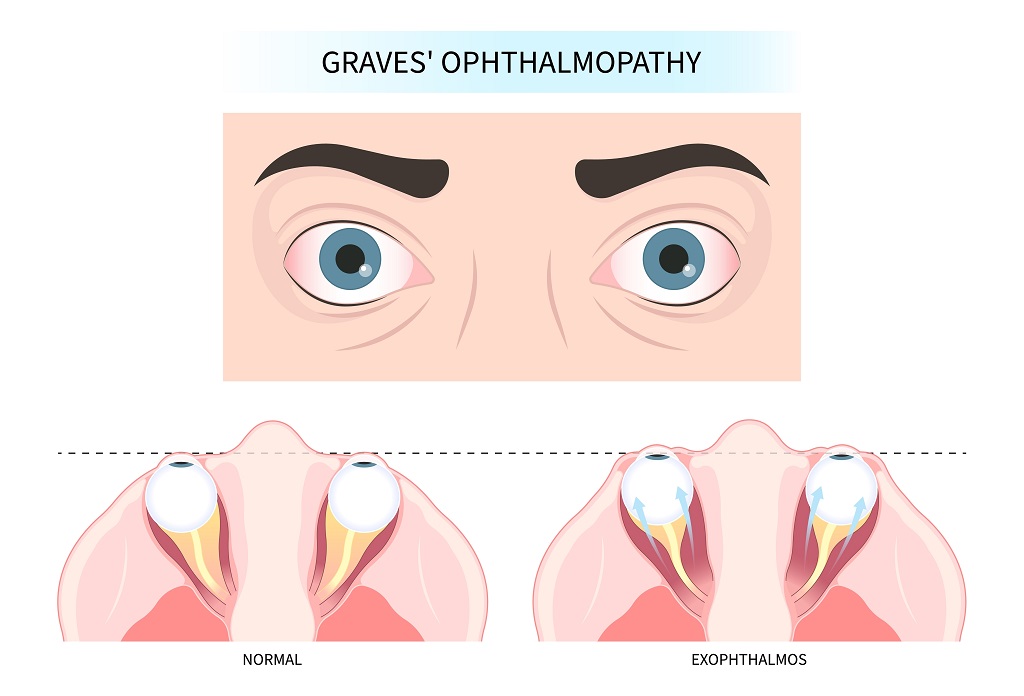 What Is Graves' Eye Disease or Thyroid Eye Disease?
Graves' Eye Disease, also known as Thyroid Eye Disease, is a complex condition that affects the eyes, usually in conjunction with thyroid disorders. It's typically associated with Graves' Disease, a type of autoimmune disorder that causes the thyroid gland to produce an excess of thyroid hormone, leading to a condition called hyperthyroidism. The immune system's response to this imbalance often extends to the tissues around the eyes, resulting in Graves' Disease bulging eyes, a distinguishing symptom of this ailment.
Why bulging eyes? In patients with Graves' Eye Disease, the immune system mistakenly targets the muscles and fat tissue behind the eyes, causing inflammation and swelling. As a result, the eyes may bulge outwards. In some cases, the swelling can be so severe that it affects the patient's ability to move their eyes freely. This bulging can lead to a variety of symptoms, including redness, irritation, and a gritty sensation in the eyes. In more severe cases, it can negatively impact your vision. Understanding and addressing this disease early is crucial in managing its impact and maintaining eye health.