Keratoconus Treatment in Kansas City, MO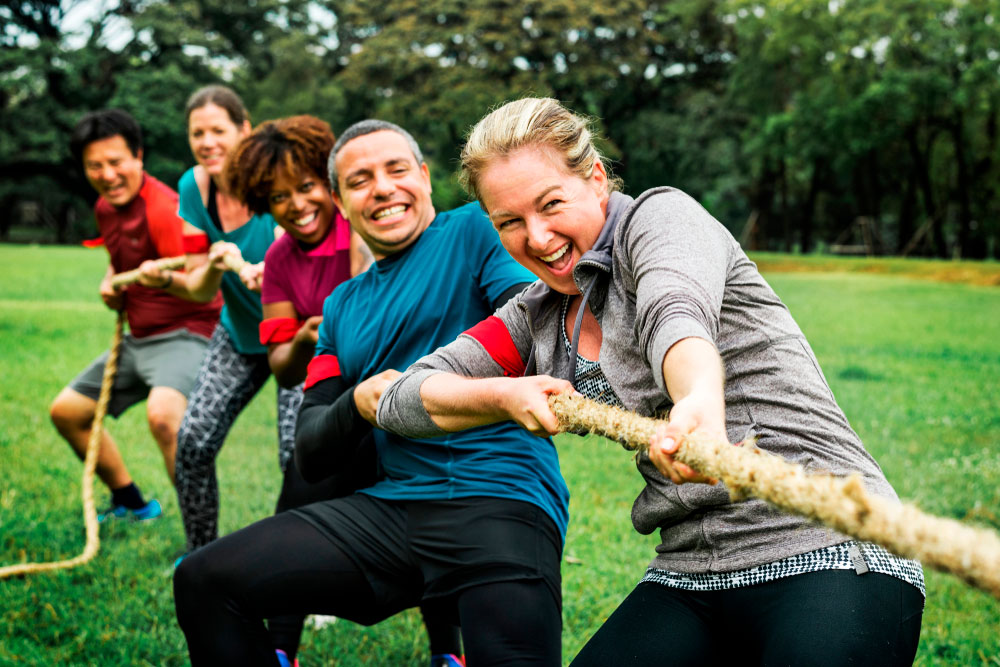 Discover Vision Centers provide treatment for keratoconus in the greater metro area of Kansas City. We have multiple doctors that have experience in both surgical and non-surgical care for patients with keratoconus.
What Is Keratoconus?
Keratoconus, often abbreviated as KC, is an eye condition in which the clear outer covering of the eye (cornea) becomes progressively thinner and weaker. The onset of keratoconus eye disease is generally in the 2nd and 3rd decade of life. Generally speaking, most will have a genetic predisposition to this condition, but excessive eye rubbing may exacerbate the situation. The corneal structure will normally have a uniform curvature, but the thinning and weakening lead to an abnormal bowing out effect. As the cornea takes on an irregular shape, this will lead to irregular astigmatism that is difficult to correct with standard glasses or contact lenses. Early diagnosis and treatment is key and can usually prevent worst case scenarios.
Keratoconus Symptoms & Signs
There are signs and symptoms of keratoconus that can be an early signal to you and your eye care provider that further testing to rule out the condition may be warranted. The presentation of keratoconus will usually be in our early teenage years to mid twenties. Early detection is the best tool available for treatment and prevention of progressive disease. Some signs may include:
rapidly changing prescription that requires new glasses or contact lenses often
an increasing amount of astigmatism correction required
distorted or blurred vision that is present even with new glasses or contact lenses
an increase in glare and sensitivity to light
How Can Keratoconus Be Treated?
Treatment of keratoconus, like almost any condition, has evolved, with new options becoming available in the last decade. In addition to glasses and contact lenses there are surgical procedures specifically for keratoconus to help stop or slow progression.
The goal when treating keratoconus without surgery is working to obtain the best possible vision with glasses and contact lenses. Often, standard soft or toric contact lenses are not able to achieve adequate corrected vision in the face of keratoconus due to the irregular corneal surface. In most cases, contact lenses designed specifically for keratoconus will be necessary.
Rigid gas permeable lenses (RGP) are smaller than a standard soft lens and sit mostly on the cornea, not extending to the conjunctiva (white part of the eye). The rigidity of the lens creates a smooth, regular front surface for the eye counteracting the underlying irregular corneal surface created by keratoconus.
Scleral lenses are also a rigid form of contact, but are much larger than an RGP. They will rest on the white portion of the eye and vault over the cornea. The tear layer will fill the void between the lens and cornea, and in conjunction with the lens provide a uniform surface therefore giving good vision correction.
There are also contacts known as hybrid lenses for keratoconus. These combine rigid and soft contact lens technologies into one lens. The center is rigid to mask the irregular corneal surface and the periphery of the lens is like a soft contact lens to allow for a comfortable fit.
INTACS
Intacs for keratoconus are an option for patients with advanced keratoconus. Intacs is a surgical placement of semiciruclar ring segments in the cornea periphery to regularize the corneal shape. Intac ring segments can be removed. Intacs should not be considered an end-all in that nothing else will need to be done. Patients will still need some form of vision correction such as glasses or rigid contact lenses. Patients may still progress to needing a corneal transplant.
Corneal Cross-Linking
Corneal cross linking (CXL) is a minimally invasive outpatient procedure now available for patients with keratoconus. The idea is to give more mechanical strength and stability to the corneal structure to halt the bowing out. It does not reverse any irregular astigmatism that is already present.
The corneal structure is made up of collagen fibers and cross linking will cause adjacent fibers to form chemical bonds with each other, therefore increasing the rigidity. The procedure utilizes the vitamin Riboflavin (B2) in eyedrop form. The cornea is infused with the drops and then exposed directly to an ultraviolet light that induces the formation of new bonds as described.
Keratoconus is a leading cause of full-thickness or penetrating keratoplasty (PK ). Keratoconus corneal transplants can also be done as deep lamellar transplants in which the innermost parts of the host or patient cornea are left in place.PK surgery involves removing the central scarred or irregular part of the patient's cornea in a circular fashion and obtaining a circular piece of transplant cornea from a corneal donor. The transplant tissue is sutured in place. The sutures typically remain in place for one year. Corneal transplant surgery is reserved for cases that can not be helped with all the other options. So, corneal transplant should be considered the final surgical option to help restore vision.
Request an Appointment with a Kansas City Keratoconus Specialist
GET CONSULTATION
Keratoconus Causes
The exact cause of keratoconus is still not fully understood. All patients with keratoconus will show progressive thinning and steepening of the cornea with progressive increase in nearsightedness and astigmatism. As it progresses the astigmatism becomes irregular meaning it can not be corrected with glasses or soft contact lenses. Only hard contact lenses will help. About 15% of patients will have a family history of keratoconus so there is some level of genetic cause. Eye rubbing is a very common history provided by patients. There are severa diseases associated with keratoconus including Down Syndrome, vernal keratoconjunctivitis, Ehler's Danlos Syndrome and Osteogenesis Imperfecta. Keratoconus almost always affects both eyes.
Keratoconus Diagnosis
The treatment of keratoconus requires it to be correctly diagnosed. The patient's history usually is a first sign. The typical patient has progressively more nearsightedness and ever increasing amounts of astigmatism required in their glasses. Eventually the glasses prescription will not allow them to see 20/20. Ultimately the eye doctor will obtain corneal topography which will clearly show a typical kerataconus pattern. The eye doctor will also check the thickness of the cornea. With keratoconus the cornea becomes steeper and thinner over time. Following the corneal topography and thickness with a device called a pachymeter will help confirm if the condition is stable or progressing.
Why Choose Discover Vision For Keratoconus Treatment in Kansas City, MO?
The management of keratoconus requires a team approach with keratoconus specialists. Ophthalmic surgeons will manage the actual surgical procedure but most patients will not require surgery. So, optometrists that specialize in rigid and scleral contacts are essential in the typical keratoconus patient's management. At Discover Vision Centers we have both aspects of the complete care available under one-roof.
Our Kratoconus Doctors & Specialists
Dr. Doane is Board Certified by the American Board of Ophthalmology. He is an active FDA investigator and has worked extensively with the Light Adjustable Lens implant since 2008 and is the company's longest tenured investigator of its lens technologies.
Patient Reviews
Contact Discover Vision for Keratoconus Treatment Today!
FAQs
Is keratoconus genetic?
About 15% of patients with keratoconus have family members with the same corneal condition.   So, there does appear to be a genetic component to its transmission.
Is keratoconus a disability?
Keratoconus can be visually disabling and it is a medical diagnosis.  As it progresses it can lead to visual disability and if not properly treated and managed it can very well incapacitate a person's activities of daily living.
Can keratoconus cause blindness?
Keratoconus can lead to blindness.  The worst case scenario is if a patient requires rigid contact lenses to see better than legal blindness but becomes contact intolerant.  At this point the only way to avoid legal blindness is to undergo a corneal transplant and hope that sight can be restored.