How to Prepare for Lasik: 11 Tips
It's not uncommon for patients to wonder what to do before LASIK surgery to ensure the best possible results. Getting laser vision correction surgery is a big decision, and you'll want to be sure that you have all your questions answered and are prepared before you head in for your procedure. Read on for all the tangible tips you'll need to have a safe and effective LASIK experience.
#1 Find the Right LASIK Surgeon
The first step in preparing for LASIK surgery is finding the right vision center and surgeon for you. It's important that you feel comfortable with your doctor and have all of your questions answered before you make the decision to get laser vision correction surgery. The experienced ophthalmologists at Discover Vision Centers are here to answer any questions you have about LASIK, tailor your surgery to your unique needs, and make your experience as comfortable as possible.
#2 Determine If LASIK Is Right for You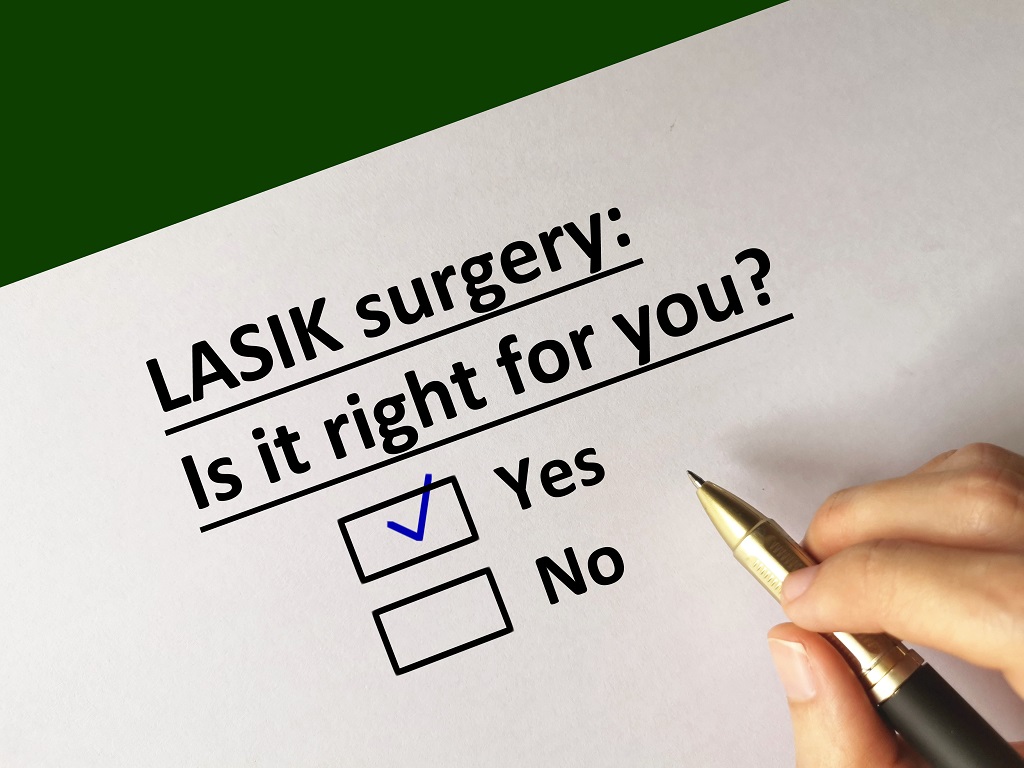 In your laser vision correction consultation with an experienced surgeon and refractive surgery optometrist, you'll find out whether or not you're a candidate for LASIK surgery. Abnormal corneal anatomy (too thin or irregular surface) or a history of the viral corneal disease may disqualify one for LASIK. If you're not a candidate for LASIK, your doctor may suggest an alternative surgery, such as PRK, SMILE, ICL, or Refractive Lens Exchange. Working together with your doctor, you'll determine which procedure is correct for your unique lifestyle and goals.
As a LASIK alternative, PRK can help patients who struggle with nearsightedness, farsightedness, or astigmatism. Whereas LASIK involves the creation of a flap on the surface of the cornea, PRK involves advanced surface ablation (ASA) which has two steps. The first is to remove the skin surface, epithelium, followed by the excimer laser reshaping the underlying surface. After these steps, a bandage contact lens is placed for 1 week. Once the patient is completely healed, the results of LASIK and PRK are effectively the same.
#3 Evaluate the Cost of LASIK
Another important step in preparing for LASIK surgery is to evaluate the cost of your procedure and map out a plan for payment. When you make your decision about laser vision correction, you should consider the long-term cost of glasses and contacts and the detriments of selecting a cheap (and unsafe) LASIK procedure.
When performed by an experienced surgeon, the results of LASIK can last for years to come. LASIK is becoming more affordable as time goes on, and you may be eligible for insurance coverage and/or payment plans to cover the cost of your procedure. Regardless, be sure to research the investment of laser vision correction and get your financing questions answered prior to your surgery.
Discover Your Savings with Our LASIK Calculator
#4 Stop Wearing Your Contacts Prior to LASIK Procedure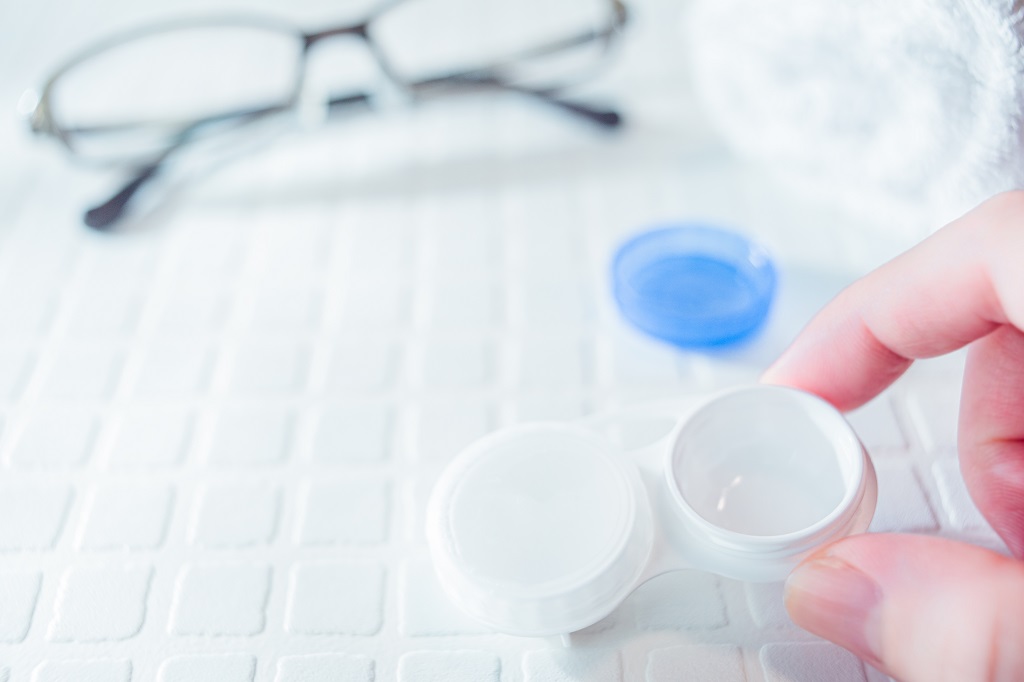 Preparing your eyes for LASIK is crucial for ensuring the best possible results. It is not necessary to stop wearing your contact lenses for virtual or live surgery screening. If you decide to proceed with surgery your doctor will recommend not wearing contacts for 1-3 days prior to your surgery if you wear soft contact lenses. It may be longer if you wear rigid contact lenses. Contacts can modify the shape of the cornea, so discontinuing use will ensure that the final results are as precise as possible. Be sure to ask your doctor for specific instructions regarding contact wear and glasses prior to LASIK.
#5 Drink More Water Before Your Procedure
For LASIK preparation, it's important that you're well-hydrated prior to your procedure. LASIK tends to cause dry eye immediately following surgery. Being properly hydrated not only prevents excessive dryness but can also speed up the body's natural healing process. Go for at least 64 ounces of water per day leading up to and immediately following your LASIK procedure, and aim for more if it's particularly hot outside or if you've been sweating excessively.
#6 Plan a Comfortable Outfit in Advance
In preparing for LASIK surgery, it's important that you consider the clothes you wear on the day of the procedure. It's best to wear loose, stretchy, and comfortable attire, which can be leggings, sweatpants, a zip-up hoodie, or some sort of athletic clothing. Go for items that will be easy to remove post-operation, and avoid wearing any items that cause lint. This is important to maintain the highest levels of sanitation and reduce the risk of contamination in the sterile surgery suite.
#7 Plan For a Helping Hand
Make sure to plan for someone to help you out after your procedure. You won't be able to drive yourself home after LASIK, so you'll need to arrange for a ride ahead of time. In all likelihood, you will be able to drive yourself to follow-up appointments as most patients achieve the legal driving vision by about 4 hours after surgery. Most patients can and do return to normal work return one-day after surgery.
#8 Take Some Time Off Work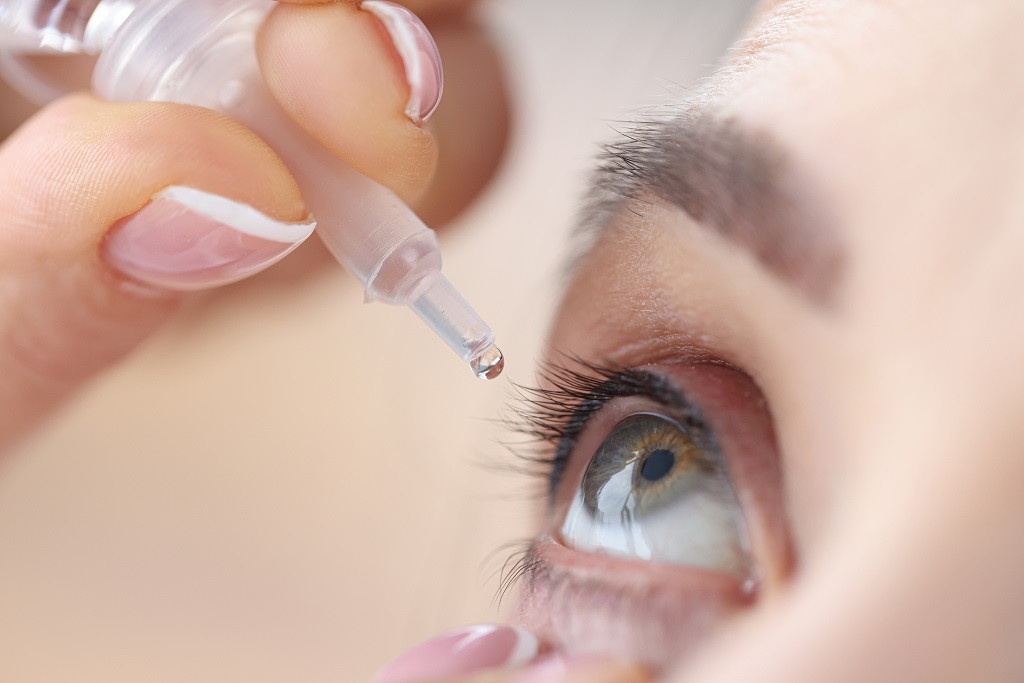 Most patients can return to normal work and physical activities one day after surgery. Some may find excessive staring at computer screens uncomfortable. Most likely this is from dryness so frequent blinking and use of artificial tears are appropriate. It is recommended to avoid going into large bodies of water for the first 24 hours after surgery.
#9 Avoid Makeup, Perfumes, or Lotions
In preparation for your LASIK eye surgery, the skin on your face will need to be as clean and clear of any contaminants as possible. This means that you should avoid applying any makeup, skincare products, creams, or perfumes on the morning of your surgery. All of these products can get in your eyes and make your skin greasy, which can negatively affect the final outcome of LASIK.
#10 Don't Drink Alcohol before Surgery
Drinking alcohol or taking medication the day prior to surgery (aside from what your ophthalmologist prescribes for you) can cause drowsiness and dehydration, both of which can negatively impact the surgical results. Before your LASIK procedure, be sure to hydrate with water. Aside from alcohol and medications, you can eat and drink as you normally would. Please inform your doctor and care team if you take any prescription sedatives or pain pills prior to arriving at the laser center.
#11 Communicate with Your Doctor
If you're having any questions or concerns with regard to your vision correction procedure, or if you feel that your doctor needs to know any additional details about you, be sure to have a discussion with them. When you're open and honest with your doctor, they're better equipped to support you in the laser vision correction procedure. Be sure to ask your doctor for any specific instructions or recommendations prior to surgery and trust that they have your best interest in mind.
Conclusion
When you're properly prepared for LASIK surgery, you're setting yourself up for quality and lasting results. If you're interested in learning more about laser vision correction at Discover Vision Centers, please contact us today to schedule your free virtual or in-person laser vision correction consultation.