Toric IOL Surgery for Cataracts & Astigmatism in Kansas City, MO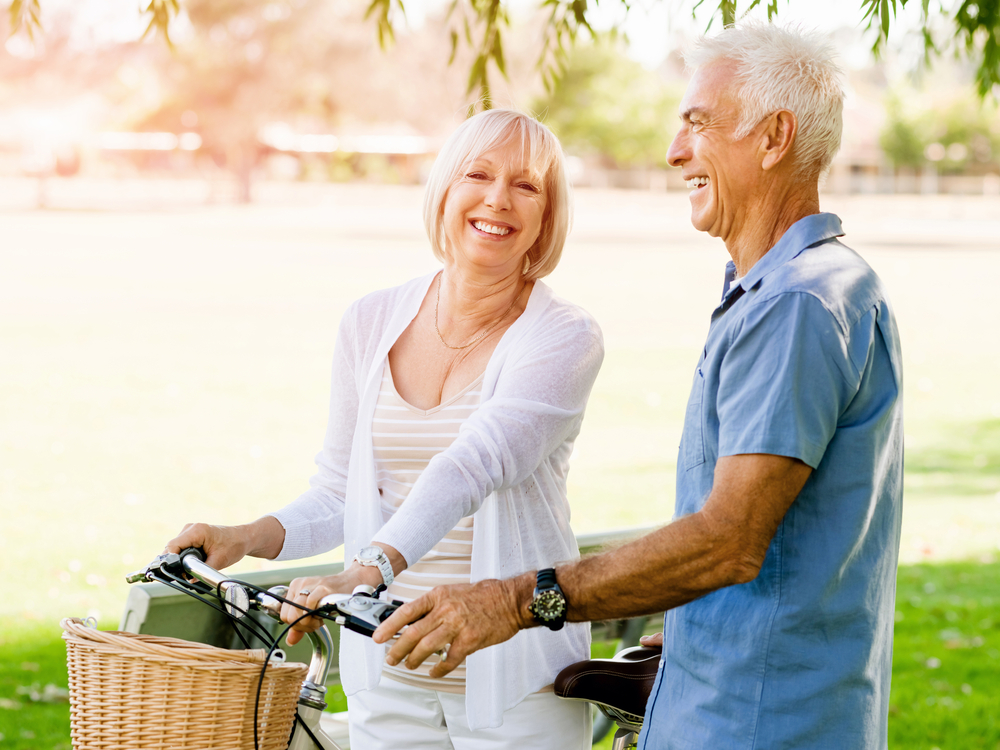 Astigmatism simply means that the curvature of the cornea is not the same in all directions. Instead of being shaped like a basketball, its shape resembles a football or the back of a spoon with one direction having a long and flat curve and the other having ashort and steep curve. The two different curvatures in the astigmatic eye cause light to focus at two points in the eye instead of at one point on the retina. This result for instance of a square object looking like a rectangle with either short and fat or tall and skinny shape. Patients with pre-existing astigmatism undergoing cataract surgery or refractive lens replacement will benefit from a toric IOL or astigmatism-correcting implant. If astigmatism is left untreated it can diminish the best unaided distance and near vision. Over 70% of patients will have enough astigmatism that if treated will positively impact their visual outcome. There are different brands of astigmatism correcting IOL's so it is important to discuss the different options with your eye doctor.
What Is a Toric IOL Lens Implant?
The original intraocular lens implants were spherical only meaning they did not treat any level of astigmatism. There are two types of astigmatism correcting or toric intraocular lens implants. The first group are the older version and are called monofocal toric IOL implants which means the lens provided one focal point. For example the lens can be chosen to provide distance or near vision but not both. These lenses can be used in about 30% of patients with astigmatism. The Light Adjustable Lens implant can treat a larger range of astigmatism especially in the lower amounts that are still visually disabling if not addressed. The Light Adjustable Lens for astigmatism can be helpful in 70% of patients.
Conditions Treated With Toric Lens Implants
Toric Intraocular lenses can be used for cataract surgery, refractive lens replacement surgery or with the intraocular contact lens. The toric lens can be traditional or the Light Adjustable Lens.
Patients undergoing cataract surgery that have pre-existing astigmatism who prefer to not wear glasses after surgery for distance or near are candidates for toric or astigmatism correcting lens implants. This can be either traditional toric implant or the Light Adjustable Lens that does correct astigmatism.
Traditional toric IOLs have multiple powers and are selected to best reduce if not eliminate your level of astigmatism.   The Light Adjustable Lens implant, which is the most predictable result, can be finely tuned for your exact amount of astigmatism.  The eyecare experts at Discover Vision Centers will carefully measure your degree of astigmatism, which will allow them to best solve you astigmatism and provide you with the best possible vision.  Schedule your consultation with a doctor at Discover Vision Centers today to see if Toric  or the Light Adjustable Lens implants are the best option for you.
How Does a Toric Intraocular Lens Surgery Work
Traditional toric lenses work similar to toric soft contact lenses for astigmatism Toric IOLs have different powers in the major meridians of the lens to correct the asymmetric surface power of the cornea which is the definitional characteristic of astigmatism. Cataract surgery with a toric lens implant (IOL) is identical to standard cataract surgery with a conventional IOL except for few differences. Prior to surgery specific measurements of your cornea are taken to determine if you have enough astigmatism where a toric lens would benefit you. During the actual surgery the surgeon orients the lens with special marks on the lens to orient it correctly to the astigmatism of your cornea. The Light Adjustable Lens implant is the most precise way to treat astigmatism with cataract surgery. Before the surgery the doctor will know you will have astigmatism after surgery and about 3 weeks after surgery when you are stable your vision will be checked. The doctor will confirm the residual power of your eye and input this into the light delivery device that will alter the lens shape in your eye to perfect the eyes focusing ability.
Brands of traditional toric IOLs include enVista Toric IOL ( Bausch and Lomb , AcrySof IQ Toric IOL (Alcon) and Tecnis Toric Aspheric IOL ( Johnson and Johnson Vision )
Benefits of a Toric IOL Surgery
Toric IOLs may be used in conjunction with treating cataracts so one can do two things at once: remove the cataract and treat astigmatism. The primary purpose of toric artificial lenses is to correct astigmatism, and is a popular choice for patients that suffer from both corneal astigmatism and cataracts. Your physician and eyecare team will help you decide which surgical option and IOL is right for you. The major benefit of a toric lens implant is that it will reduce if not eliminate the need for glasses or contacts after surgery. For those with active lifestyles these lenses may provide an added benefit that one will not need to wear or replace external lenses such as glasses or contacts over time.
Toric IOL Implantation Results
Traditional toric lenses produce excellent visual results after cataract surgery with one study showing that 94 percent of astigmatic eyes treated with toric lens implants had residual astigmatism of 0.50 D or less and 98 percent had 0.75 D or less after surgery. And studies with the Light Adjustable Lens have shown results even better as it adjusts the astigmatism after the eye has stabilized after surgery for 2 or 3 weeks. Patient satisfaction with toric lens implants is incredible with nearly 99% of patients saying they would select the same implant again.
Why Choose Discover Vision For Toric IOL Procedure?
Discover Vision Centers has been treating patients for over 50 years. Our team of expertly trained doctors and staff take pride in advancing technology for the best visual outcomes of our patients. We have done extensive FDA clinical research on toric intraocular implants and this experience has translated in our ability to provide the best technology for the given situation. Rest assured you will be receiving our best efforts in your care.
Patient Reviews
How Much Does Toric IOL Cost?
Toric lenses are considered an upgrade that are not covered by insurance. Discover Vision has several financial options available, including low interest and extended payment plans (subject to credit approval through CareCredit) to make the cost of these lenses more affordable. Health Savings Accounts (HSAs) and Flexible Spending Accounts (FSAs) are also a great option to use tax free dollars to pay for your Toric IOL surgery.
Areas We Serve
Discover Vision serves the Greater Kansas City Metro and surrounding areas. Our Missouri offices are located in Blue Springs, Harrisonville, Lee's Summit, Independence, Raymore and the Northland. In Kansas, our offices are located in Leawood, Olathe and The Legends. While our offices are located in Missouri and Kansas, patients travel from all over the country and the world to see our eye doctors.
About Our Surgeons
Dr. Doane is Board Certified by the American Board of Ophthalmology. He is an active FDA investigator and has worked extensively with the Light Adjustable Lens implant since 2008 and is the company's longest tenured investigator of its lens technologies.
Is Cataract Surgery With Toric IOL Right For Me?
If you have cataracts and also have astigmatism toric or Light Adjustable Lens implants will be needed to optimize your vision after surgery if you hope to be without glasses for distance or near vision.
Contact us
FAQs
What are toric IOL complications and risks?
Toric implants have no additional complications or risks than a standard spherical lens implant.  Importantly the goal is to avoid glasses.  With traditional toric lenses they correction some times has to be modified.  With the Light Adjustable Lens the lens is corrected after the surgery with a light adjustment device to get the power of the eye as close to target as possible.  The Light Adjustable Lens has the best uncorrected vision of any lens available for implantation.
Will I still need eyeglasses with a Toric lens implant?
Rarely will one need to wear glasses after a toric lens implant if it is on target power.  If you select distance vision in both eyes after surgery you may need glasses for reading.
How much astigmatism can a Toric IOL correct?
A traditional toric lens can treat up to 4.5 diopters of correction which probably much less than 1 in 100 patients will have.  The Light Adjustable Lens can treat up to 3 D of astigmatism which only about 1 in 100 patients will have.
Does Medicare cover Toric lens cataract surgery?
Astigmatism correction is not a covered service by Medicare or other insurance companies. Insurance will not cover the upgrade cost of a toric lens implant or surgery associated with it but flexible spending solutions are available.