Myopia (Nearsightedness): Symptoms, Causes & Treatment
Myopia of the eyes is a common vision disorder that is often diagnosed before age 20. Also known as nearsightedness, myopia causes patients to have difficulty seeing objects farther away. The most common treatments for myopia include glasses, contact lenses, and vision correcting surgery. Continue reading to learn more about myopia.
What Is Myopia?
Myopia, or nearsightedness, impacts the way one sees objects from far away. In individuals with myopia, vision is clearer when looking at objects nearby. For example, someone with myopia can read a book easily but may have trouble reading a street sign or a board in the front of a classroom. Myopia is extremely common and in most cases, easily treatable.
How Common Is Myopia?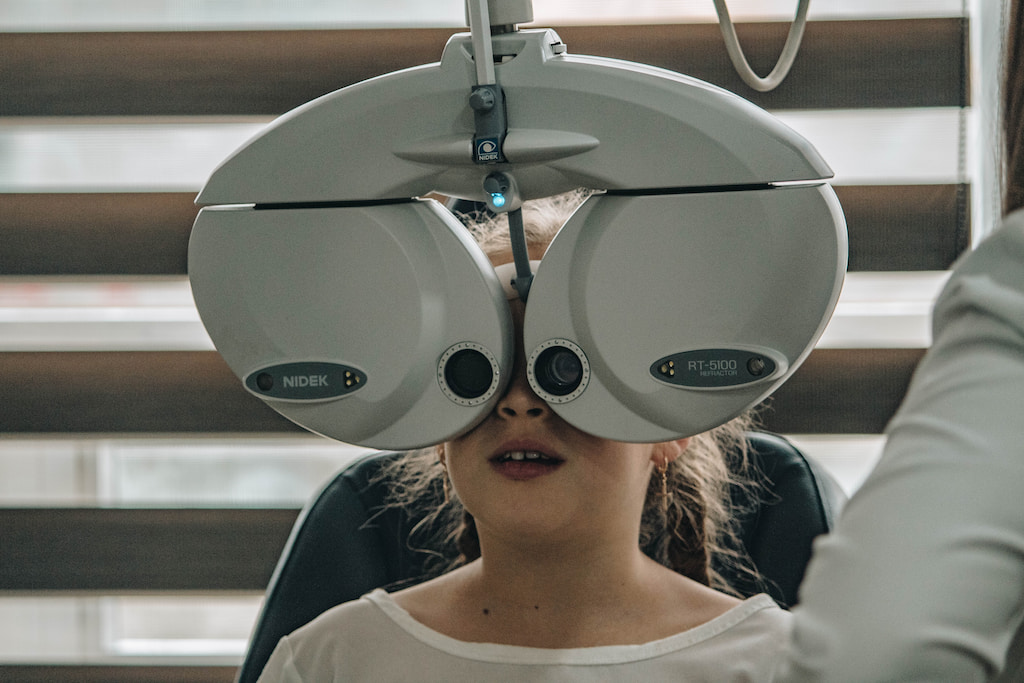 As mentioned above, myopia is quite common. According to the American Optometric Association, over 40% of Americans suffer from nearsighted eyes. Most patients receive a diagnosis of myopia before the age of 20. Luckily, there are many options for myopia correction available, including prescription glasses and contact lenses, as well as LASIK, SMILE, and PRK surgery, and individuals with myopia can lead very normal and fulfilling lives.
Can Myopia Lead to Blindness?
As previously mentioned, in most cases, myopia is a minor and easily treated condition. However, in extremely rare circumstances, patients can suffer from degenerative myopia which can subsequently lead to legal blindness. Some researchers believe that degenerative myopia is inherited and only impacts approximately 2% of the population. Certain ethnic groups appear to be affected disproportionately including those of Jewish, Japanese, Chinese, and Middle Eastern descent.
What Causes Myopia?
Usually, the anatomical structure of the eye is the cause of myopia. In many cases of nearsightedness, the eyeball is too long and light ends up focused in front of the retina instead of on it. ( I suggest deleting from here to closed parentheses blocking light from focusing on the retina. The light then ends up in front of the retina instead of on it. )This is similar to using a camera lens that is too long and therefore cannot capture the picture properly. Another cause of myopia is a misshapen cornea, which is the clear, protective layer on the surface of your eye. This is similar to a camera lens being the wrong shape and the picture consequently turning out blurry.
Researchers also believe that nearsighted eyes can be genetic. Many individuals with myopia have at least one parent who also suffers from the condition. Environmental factors may also play a role; children who spend more time indoors may be at a greater risk for myopia. In adulthood, visual stress, such as extended time using a computer, may also cause the condition.
What Is Refractive Error?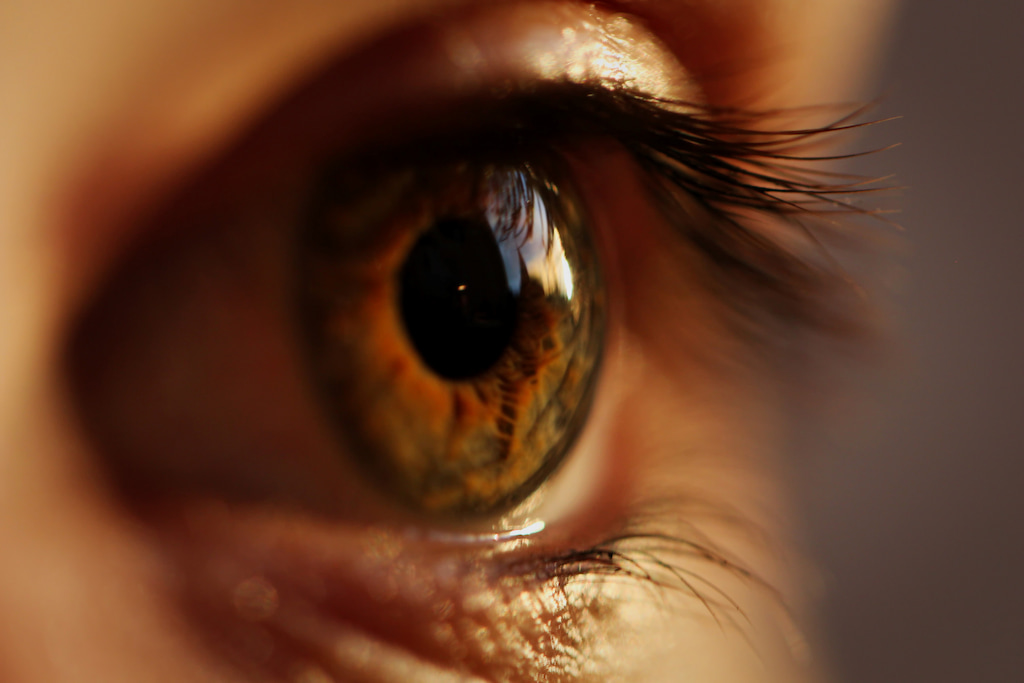 As we've discussed, there are many biological reasons for myopia, including the eyeball being too long or the cornea, the clear layer on the eye, and being too curved. These issues can cause a refractive error, which occurs when images focus in front of the retina, or the "screen" in the back of your eye, instead of directly on it. This is similar to a blurry image caused by a projector not being aligned to a screen properly.
Sometimes, a refractive error caused by the length of the eyeball becomes a greater issue and can cause high myopia or degenerative myopia. High myopia occurs when the eyeball grows beyond its normal limits and becomes excessively long. This causes severe nearsightedness and can also lead to other complications such as detached retinas, cataracts, or glaucoma. Similarly, degenerative myopia is caused by the extreme growth of the eyeball, and can potentially result in legal blindness. This condition can also cause a detached retina, choroid neovascularization (abnormal blood vessel growth), and glaucoma.
Symptoms of Myopia
Most individuals with myopia only notice blurry vision when looking at objects from a distance. This can manifest in different ways including, but not limited to, the following:
Watching television
Driving
Reading the board in a classroom
Reading signs from far away
Feeling the need to look at objects more closely
Some patients also experience other symptoms in addition to blurred vision. These include, but are not limited to, the following:
Headaches
Squinting when trying to see objects farther away
Excessive blinking
Eye strain
Eye fatigue
Does Myopia Get Worse with Age?
While most patients with myopia are diagnosed before the age of 20, as they mature, especially throughout their pre-teen and teenage years, nearsightedness can grow more severe. However, the disease often stops progressing for most patients in their early 20s. At this point, many ophthalmologists will give patients the option of LASIK surgery because the severity of myopia will remain constant.
Occasionally, patients are diagnosed with myopia later in life. Unlike individuals diagnosed in childhood or young adulthood, adult patients' nearsightedness usually stems from excessive visual stress or other diseases such as diabetes or cataracts. Many adults develop nearsightedness from prolonged visual stress, such as looking at a computer for most of the day. However, if you are an adult experiencing a new onset of nearsightedness in addition to other symptoms such as floaters (spots blocking your vision) or flashes of light, consult a vision specialist to rule out a more serious condition.
How Is Myopia Diagnosed?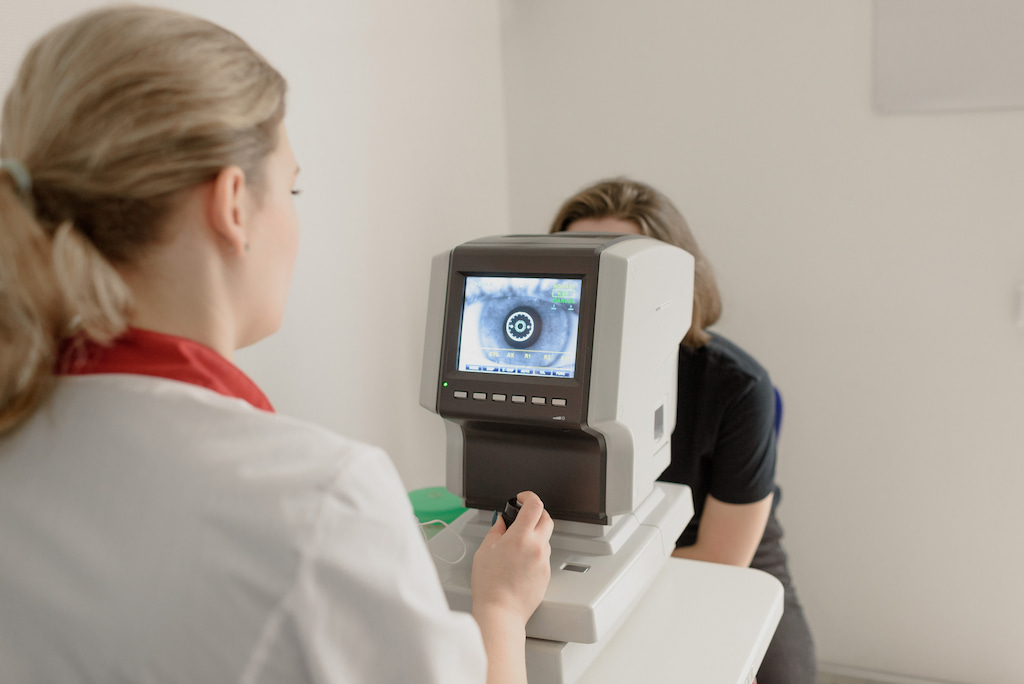 Doctors arrive at a diagnosis of myopia after conducting extensive eye exams. This may look different for children and adults.
For adults, your doctor will test your eyes' reactions to light and measure the power of any corrective lenses you may need. Providers usually do this using an eye chart; many eye charts have letters in larger fonts at the top that grow progressively smaller as they go down. Your doctor will then ask you to read out the smallest line of letters that you can see clearly. The provider will then use a phoropter, a machine that measures the exact amount of refractive error you have. You will look at a series of lenses through the phoropter and the doctor will ask should delete through which lens you see best. Your doctor will use those results to write your prescription for glasses or contact lenses.
The process is fairly similar in children. Most children receive eye exams at school and their yearly wellness checkups from the pediatrician. If a provider notices that the child may be experiencing symptoms of myopia, they may send the child to a pediatric ophthalmologist or optometrist. That doctor will then conduct an extensive examination, similar to the one a provider would conduct with an adult. They will check the child's eye pressure, reactivity to light, and refractive error using an eye chart and phoropter.
Even if you do not show symptoms of myopia, it is a good idea for you to have an occasional eye exam to rule out myopia and other conditions. As we've noted previously, most children have eye exams with their pediatrician and at school, but adults should get them every five years as well. Once you hit your 50s and 60s, it may be a good idea to have a yearly eye exam.
Treatments for Myopia
There are many ways to treat nearsightedness. These include, but are not limited to, the following:
Eyeglasses
Contact lenses
LASIK
LASEK
PRK
Ortho-k or CRT
Phakic intraocular lenses
Intraocular lens implant
Vision therapy
Depending on your age at diagnosis, financial situation, and other factors, you may choose one method of myopia correction over others. Below, you can read more about the most common treatments and compare and contrast them to decide which best suits your needs. You should also discuss each of these options with your doctor.
Eyeglasses: Glasses are the most common and traditional way to treat myopia. Many individuals like wearing glasses and even see them as a fashion statement. With glasses, you can choose your frames and then have the lenses customized to fit your prescription. Eyeglasses only need to be replaced when they wear out or if your prescription changes drastically. This makes glasses a cost-effective option for myopia correction.
Contact lenses: Similarly to glasses, contact lenses are a common and non-invasive way to treat myopia. There are many different types of contact lenses; you can get contact lenses that you throw away at the end of each day, or for a more cost-effective option, you can get ones that last for two weeks or a month. However, those require more care so you may decide that daily disposable lenses are a better option for you. You can purchase contact lenses in Kansas City.
LASIK: Laser-assisted in situ keratomileusis, or LASIK eye surgery, is the most common surgical option for myopia correction. In this procedure, an ophthalmologist cuts a flap in the top of the cornea using a laser, reshapes the inner corneal tissue, and then replaces the flap. This is a relatively minor and very safe procedure and can easily improve your vision. Visual surgery is preferable for many patients because they then no longer need to worry about other myopia treatments.
SMILE: SMILE, also known as third-generation Laser Vision Correction, is a state-of-the-art procedure that is less invasive, has minimal downtime as well as less discomfort. SMILE is a LASIK-like procedure available to improve their vision with all the benefits of traditional LASIK. Unlike LASIK there is no flap creation. Both nearsightedness and astigmatism can be corrected with SMILE. The laser creates a small lens-shaped piece of tissue called a lenticule within the cornea. The laser also creates a small arc-shaped or key-hole incision on the surface of the cornea. This opening allows the surgeon to remove the lenticule. Once removed, the surface shape is changed to allow for a more perfect focus of vision. SMILE can treat low to high levels of nearsightedness and most patients with astigmatism. Many studies have shown less dry eye and greater preservation of biomechanical stability.
LASEK: Similarly to LASIK, in a laser-assisted subepithelial keratectomy, or LASEK procedure, your ophthalmologist cuts a flap. However, this one is only through the top layer of the cornea, called the epithelium. Your doctor will then reshape the outer layers of your cornea and close the flap. Again, this is a relatively minor procedure and can drastically improve your quality of life with myopia.
PRK: Photorefractive keratectomy, or PRK eye surgery, is another option for a surgical correction of myopia. This procedure is usually intended for individuals with mild to moderate myopia. In this surgery, your doctor will use a laser to reshape the surface of your cornea which will remedy the curvature and therefore allow light to rest directly on the retina. The ophthalmologist will not cut a flap in this surgery so it is less invasive than LASIK or LASEK surgery.
There are many other options for myopia treatment, including other surgeries and vision therapies, but the above are the most common. You should discuss which options are best for you with your doctor.
How Can You Prevent Myopia?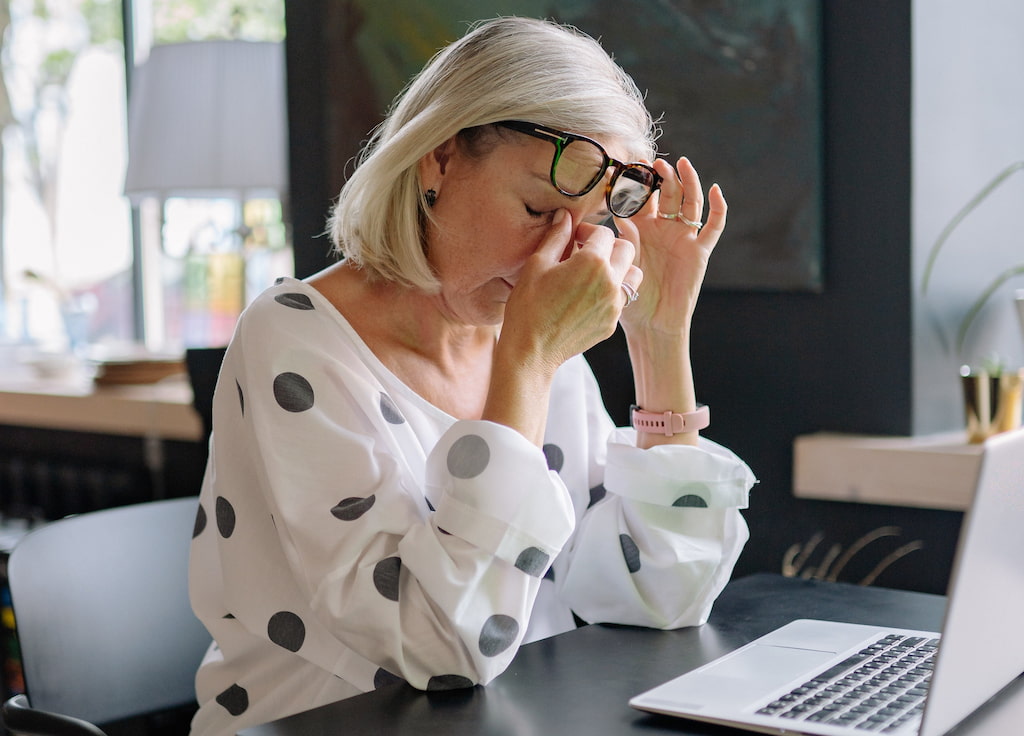 Although there is no cure for myopia and no way to guarantee the prevention of the condition, there are measures you can take to preserve your visual health and hopefully slow the progression or delay the onset of myopia. These include, but are not limited to:
Limiting your screen time. If you must spend prolonged periods on screens, make sure to take frequent breaks to stretch your eyes.
Avoid reading or working in dim light, as this can strain your eyes.
Try to spend time outdoors and take advantage of natural light. However, when you do, make sure to wear UV-protective sunglasses.
Wear goggles and other protective eye gear when playing sports or participating in other activities that can endanger your eyes, such as woodworking or glass cutting.
Don't begin smoking or quit if you already smoke.
Complications of Nearsightedness
Myopia rarely causes severe complications. However, in some cases, it can progress and lead to the following conditions:
Retinal detachment: Retinal detachment is an emergent condition that occurs when the retina detaches from the blood vessels in the eye. If not treated immediately, it can lead to blindness.
Glaucoma: Glaucoma occurs when the nerve connecting your eye to your brain is damaged. People with myopia are considerably more likely to develop glaucoma than those without nearsightedness.
Blindness: Degenerative myopia is the leading cause of blindness in the United States.
Cataracts: Severe myopia can cause cataracts, a condition that clouds the clear lens on your eye. Cataracts are quite common and can lead to further complications, but they can be remedied through surgery.
Conclusion
While myopia can be a nuisance, it is easily treated. If you have questions about your symptoms, diagnosis, or options, schedule an eye exam with our team at Discover Vision Centers. We look forward to meeting you!